Well, I went to the dentist – ooooooh, was that fun! I came back to a hubbub of activity but John is still conspicuously absent. Remember, he is the boat promising guy — not me. We see a lot of bad trim tabs, paint-wise. They just keep getting worse if you don't bite the bullet and do something with them. Since we had the soda blaster blasting away the other day, we removed a set and let him hit them. Of course we had to do the hand work on the parts still on the boat.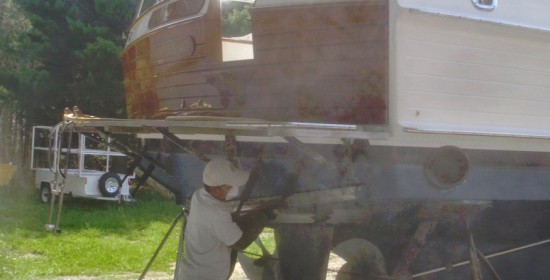 We coated the metal with Interlux Interprotect which is a pretty good metal primer as well as barrier coat.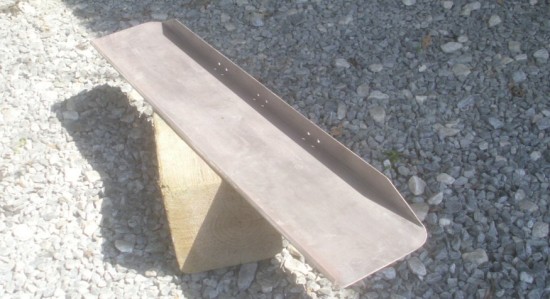 We are spraying a boot top on a GB46 and the owner helped with prep work. I tried to get him come out of retirement and join our workforce but unfortunately he declined.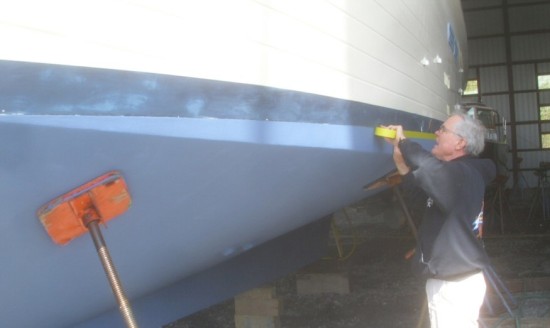 We finished up and began priming after moving into a building with less boats in it. Many places were sanded down to bare fiberglass so it needed primer. We also hit the thru-hulls at the same time.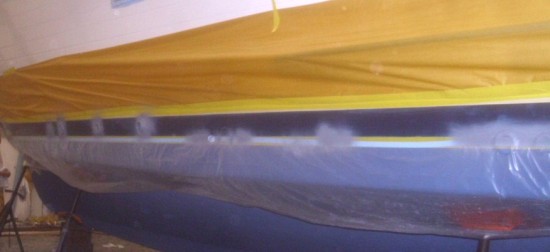 When we picked the boat up, water started running out of the keel. We discovered that the boat was block right on top of an inadequate repair. This was obviously not
one of ours
.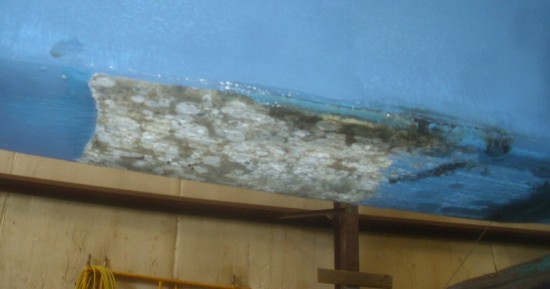 This is pretty interesting. We had a customer who wanted hand rails on his swim platform and found these online. They are actually bathroom rails. The beauty is that they fold down when you are using them so they don't interfere with dock lines.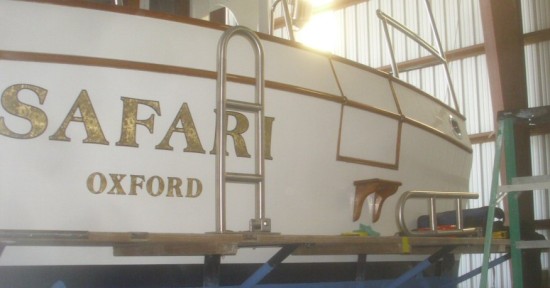 More On My Trip to the Dentist
See, it's not the worst thing.