Meet the Oxford Yacht Staff
From your initial purchase, all the joys and challenges of ownership, through the sale of your boat, we are your partner.
Oxford Yacht Agency and The Dickerson Harbor Yacht Yard are 100% focused on making your cruising experience fun and easy. Let us apply our 40 years of experience to making your cruising fun and enjoyable. Your Grand Banks and high-quality cruising yacht specialists at OYA can save you money and make your boat more enjoyable than the day it was built.
John Shannahan – President
A native of Talbot County MD, John grew up on a farm. Through the years, he's enjoyed plenty of sailing, cruising & racing in USA, Canada, Europe, Asia, & the Middle East. While a college student & sailing instructor at Milwaukee Yacht Club in 1967, John met Bill Schoendorf, the early dealer of Grand Banks Yachts. In 1971, John started the Oxford Yacht Agency.
Pat Pitts – Yard Manager
Working with us since 1993, he can service any type of marine engine. He's proficient in all modern marine electronics installations, the design/installation of electronic layouts, and the design/fabrication of custom-made masts. Pat has attended CAT Training Classes , the ABYC Corrosion Analysis Course and numerous marine electronics seminars. Pat is also able to service Cummins, Yanmar and all marine engines.
Tammy Hubbard – Office Manager
Started in 2017, duties include day to day office administration, purchasing parts, entering daily time sheets, preparing invoices and estimates, data entry and bookkeeping. Assists with sales inquiries, preparing sales contracts and managing contacts.
Rumsey Seymour
A master builder & carpenter, Rumsey is known for implementing from design. He's very skilled at mock-up & construction of customer aspects such as Davit systems, complex AC systems, & metal component fabrication. A resident of Trappe MD, Rumsey has been working at Dickerson Harbor for 10 years.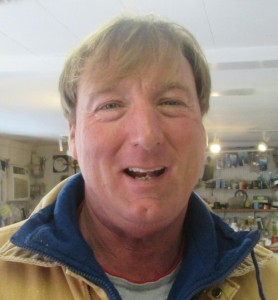 Kevin Stevens
From Trappe, but currently living in Easton MD, Kevin started working with Dickerson Boatbuilders in 1974, then for John Shannahan & OYA in 1991. His specialties include fiberglass work, refinishing & gelcoat. Kevin can match any gelcoat repair or modify any fiberglass component on any Grand Banks including cockpit, hatches, settees, cabin sides or decks. He also custom builds molds and fiberglass parts for our special projects.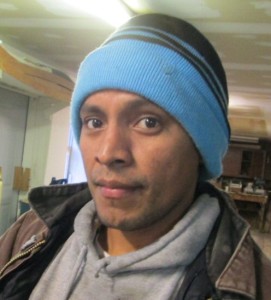 Carlos Oritz
Carlos is a real go-getter. He was initially hired to help wash boats but it was found that he had plenty of other skills as well. He generally can be found compounding and polishing, painting engine rooms and tackling almost any boat maintenance project. You will usually find Carlos to be the first in every day and one of the last to leave.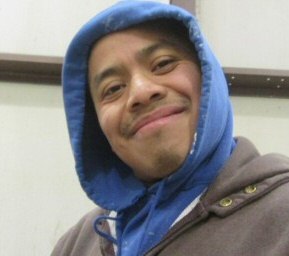 Isai Chavez (Izzy)
Isai came in as Carlos' trainee and learned quite a bit under his tutelage. He has become proficient in polishing, painting and all phases of general boat maintenance. Most recently Izzy has developed his varnish skills and does the bulk of the varnish work on the boats we work on.
Will Mayock
Started in 2003, he works seasonally from November thru May. Works as a waterman June to October. Lives in Oxford MD. He drives the travel lift, helps mechanics, compounds & polishes boats, preps and paints boat bottoms, changes spurs and zincs.
Rodney Michael
Started in 2017, works on waste systems, paints, varnish, woodworking. Currently, resides in Trappe MD. Owns his own sailboat, enjoys working on it in his off time.