Victron Energy Marine Integration
Modernizing Yachts with Victron, Side-Power, Lifeline, and Blue Seas: Services and Case Studies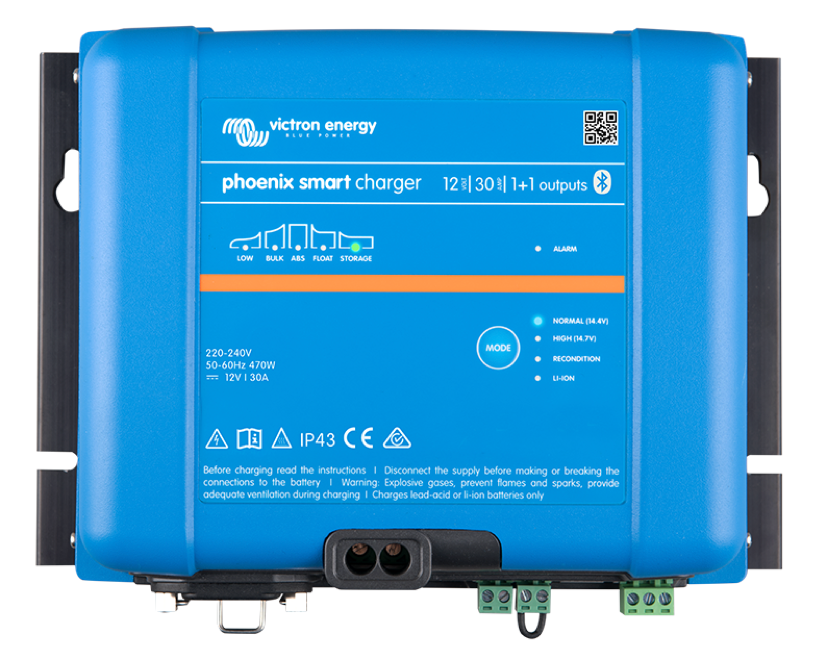 Welcome to our information on modernizing older yachts with top-of-the-line electrical products and services. Integration of Victron Energy Marine products is one of our unique specialties. At OYA and our Dickerson Harbor Boatyard serving the Chesapeake Bay, Annapolis, the Eastern Shore, and Baltimore areas, we specialize in utilizing Victron integration, Side-Power thrusters, Lifeline batteries, and Blue Seas electrical distribution components to transform older yachts into modern and efficient vessels. Whether you are looking to upgrade your yacht's electrical system, add thrusters for improved maneuverability, or enhance your battery storage capabilities, we have the expertise and experience to meet your needs.
Services
Installation
Our team of skilled professionals is trained in the installation and integration of Victron electrical products, Side-Power thrusters, Lifeline batteries, and Blue Seas electrical distribution components. We understand the intricacies of each system and can ensure a seamless and efficient installation process. Whether you require a complete overhaul of your yacht's electrical system or the addition of specific components, we have the knowledge and expertise to get the job done right.
Troubleshooting
Electrical issues can be frustrating and disruptive, especially when out on the water. Our team is well-versed in troubleshooting electrical problems and can quickly diagnose and resolve issues with Victron Marine electrical integration, Side-Power, Lifeline, and Blue Seas components, as well as any of your older legacy systems. We understand the importance of reliable electrical systems on a yacht and will work diligently to get your system back up and running smoothly.
Repairs
In the event that your yacht's electrical system or any of its components require repairs, our technicians are equipped to handle the job. With extensive knowledge of Victron, Side-Power, Lifeline, and Blue Seas products, we can efficiently repair and replace any faulty parts. Our goal is to minimize downtime and ensure that your yacht is operating at its optimal level.
Certifications
Our company is proud to hold the following certifications from Victron and is a Side-Power, Lifeline distributor. We have used Blue Seas electrical components and distribution panels in over 40 years.
Victron – Installing a SmartShunt
Victron – Lithium Batteries and BMS types
Victron – Lithium Batteries Discharging, Charging, and BMS Integration
Victron – Lithium Battery Systems and Troubleshooting
Victron – Introduction to MultiPlus
Victron – MultiPlus: How it works
Victron – Three-phase and Parallel System Theory
Victron – Introduction to AC PV
Victron – Introduction to ESS
Victron – Batteries and Battery Monitoring
Victron – MPPT RS
Victron – Connecting MultiPlus-II GX to BYD Managed Battery
Victron – Using Generators with Victron
Victron – Using VRM (Vectron Remote Management)
Victron – Maximizing Lead Acid Battery Life
Victron – Color Control GX
Victron – Three-Phase and Parallel Installation
These certifications reflect our commitment to excellence and our dedication to providing high-quality services to our yachting customer.
Locations Served
Whether you are located in Annapolis, Baltimore, Northern Virginia, Washington DC, or the Chesapeake Bay Eastern Shore, our team is readily available to cater to your full range of yacht modernization needs. We can provide tailored solutions to ensure your yacht is upgraded to the highest standards in our yard or at your location if needed.
We proudly serve the following locations:
Annapolis MD
Baltimore MD
Oxford, St. Michaels, and Cambridge MD
Northern Virginia
Washington DC
Chesapeake Bay Eastern Shore
Case Studies
In this section, you will find five case studies showcasing our work in modernizing older yachts with Victron electrical integration, Side-Power, Lifeline, and Blue Seas products. Each case study will provide a detailed overview of the project, including the challenges faced, the products and services utilized, and the successful outcomes achieved. Whether you are seeking inspiration for your own yacht modernization project or simply interested in learning more about our capabilities, these case studies will provide valuable insights.
Hinkley – Total electrical and electronics replacement
MJM – Battery Charger
GB52 – Inverter Troubleshooting
GB36 – 24 VDC Bow Thruster Electrical
GB32 – Bow Thruster Installation
At our company, we are committed to delivering exceptional results and exceeding our clients' expectations. Whether you require installation services, troubleshooting assistance, or repairs, we are here to provide you with reliable and efficient solutions. Contact us today to discuss your yacht modernization needs and let us help you embark on a journey of transformation.