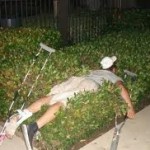 Although we are expecting a high of 40 today it is very wet and as the temperatures drop later in the afternoon it is supposed to change to a "
wintry mix
".  I get more x-rays this afternoon to see if any healing has occurred. If pain is an indication that nothing has happened yet I expect the worst news. Holding tank hose replacement tied up a couple of guys over in Oxford and of course there are no photos of this available. Compounding has also begun now that the temperatures are above freezing.  Most of you are primarily interested in mechanical items anyway and Pat spent a good portion of his day on Racor filters. The customer complained of leaking filters and in fact came in with pans and absorbent pads below them.  This is a double system on this boat.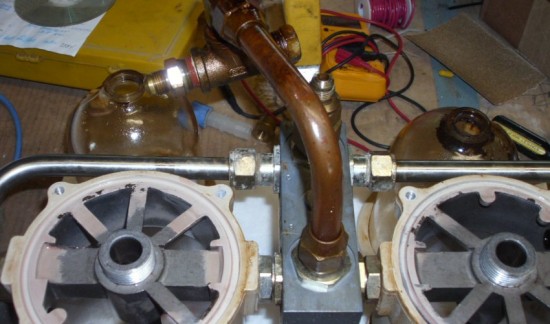 There were actually two leaks on this set up – the primary being on the line connections. It seems someone wanted to mate larger fittings to smaller line.  The error they made was trying to connect standard fittings to tapered fittings. This does not work. It may not leak at first but they just don't mate properly for the long haul. Just slight vibration will jar the connection causing a leak. We will be installing the proper adapter and eliminate any extra connections.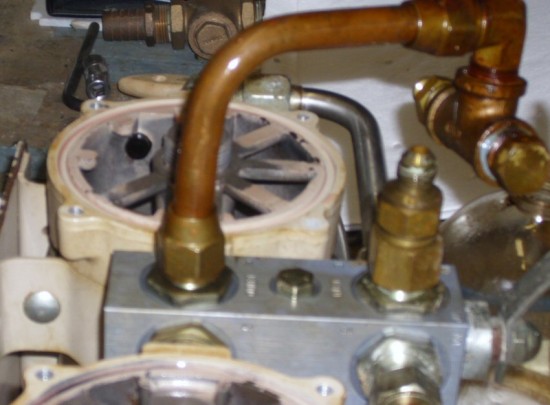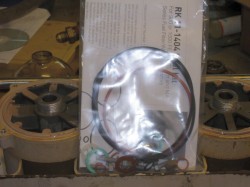 The other leak was due to old gaskets on the bowl. As they get older the gaskets just get stiff and need to be replaced. In fact, this bowl could be turned independently of the base which means there was no seal being made. Gasket kits are available for all Racor filters and it is our recommendation that they be replaced as part of your regular engine service probably when you do a 1,000 hour service.  I have provided a
Racor 900 manual
for download.  Most of you have this in your owner's manual but my guess is that few of you have actually
read it
.