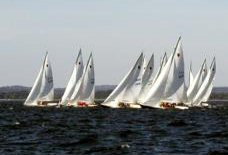 It's pretty gnarly out there today and when I spoke to John first thing this morning, it was not much better up in Oyster Bay. Evidently they ran the
first race yesterday
but since he didn't say much about it I can only assume he did not come in where he wanted to. Some people have elected to go home today and the ones working on the 32 tank job are going to stop when the tanks get to the point of being ready to be cut out. We used to do this with a reciprocating saw but
now use a plasma cutter
because it is quicker and doesn't get debris all over the engine room. The right tool for the job is always the best plan. They got most of the equipment out of the boat yesterday and the bulk of it is sitting out in the cockpit which we padded with cardboard just for this reason.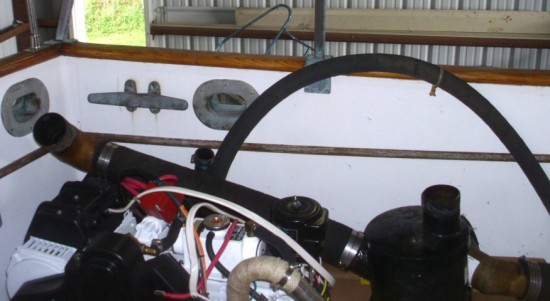 We found the water heater by-passed and for good reason – it looks a little dangerous electrically. We really
can't reinstall this part
in the boat for any reason.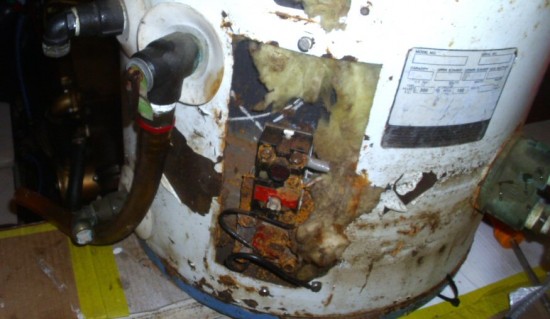 We don't use gate valves and I'm sure most yards have also abandoned them so when we put the new tanks in, they will be upgraded with proper fuel lines and ball valves.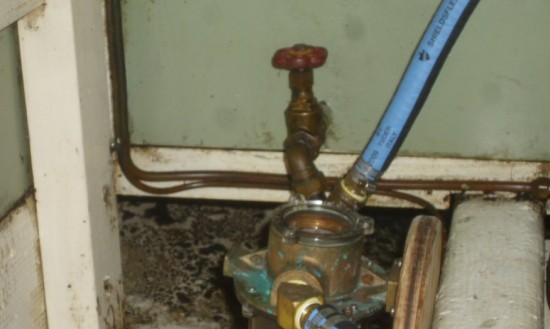 Included in out estimate is some time for degreasing and painting behind the tanks. This also will include this area in front of the tank where the plywood platform was saturated with fuel and oil. That will be replaced – probably with PVC board or King Starboard –
neither of which will allow saturation
from any liquids.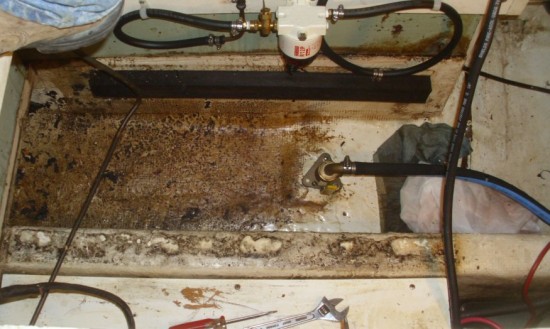 Anything Can Happen Friday
This was sent to me from John yesterday and I assume he wanted to see it here although it is a deviation from what I usually use on
ACHF
.  It is quite poignant and should be watched by all of you. httpv://youtu.be/MDOrzF7B2Kg