And none too soon. I was starting to get used to being off! Plenty of shop time but no pool time — it just wasn't warm enough although I did get my fill of pool cleaning due to all the wind that came around Saturday. I guess that's fun too? I don't have many photos yet today since we are taking a while to get a plan together. We did get some late day launches done on Friday – one being the 42′ Trawler Cat. Just in time since the owners were due in Friday night. They did reschedule for Saturday since Friday night was going to be COLD (and it was!)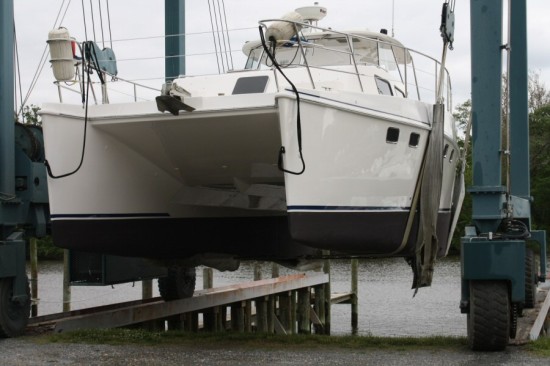 We also started rigging the little Cape Dory that we put the new outboard on. Evidently they didn't get done since they were on just now when I did a walk about. I was busy with other things Friday evening and didn't notice how far they got.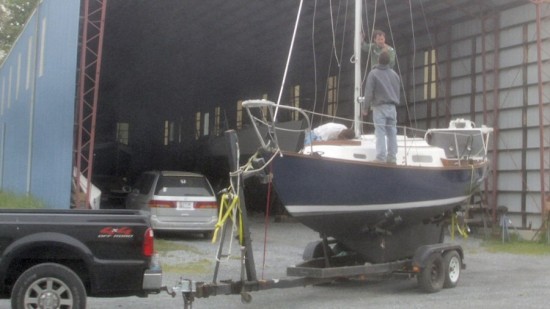 This morning there was a bunch of polishing going on — too boring to post me thinks. We are doing a second pedestal seat in the GB42 that we did in early spring. The customer claims he can't keep his wife out of it and if she is going to cruise with him, he needs to put one in for her! We started building the base this morning.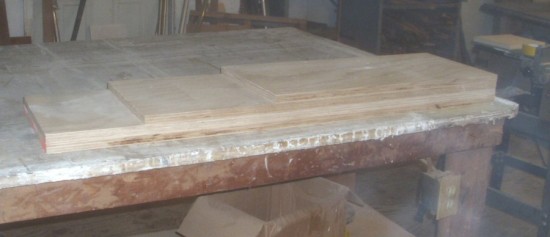 We were urgent to get an AC pump in a boat that was leaving so we just put a new one in. Now that we have a bit of time we can bench test the malfunctioning pump to see if it is any good or dumpster bound.