Back to a somewhat normal posting schedule today. Pat was good about getting photos for me.  One of the jobs they did yesterday was to reglue some loose parquet tiles on a GB. These were loose but not coming up yet. The floor had some play in it so last year we added some bracing beneath that area which seemed to work towards stiffening the floor up. To glue these tiles back in a time efficient manner, we simply used a West System glue syringe to inject some epoxy down into the seams. It should work now that the floor does not flex anymore.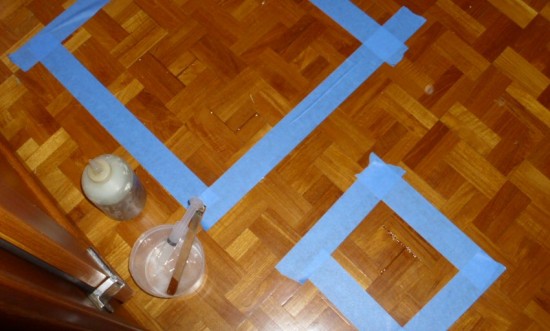 He was reinstalling a raw water pump on a generator and we thought a shot of the hole it mounts to would be interesting.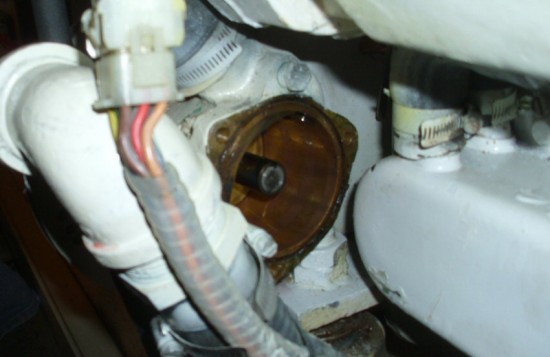 This morning they started installing bearings in another Grand Banks. These have been sitting in the freezer ever since we got them in a few weeks ago. This causes them to shrink a bit and allowing them to swell back to full size after installation which creates a very good fit. There are various steps involved with this job.
| | |
| --- | --- |
| Honing the bearing housing | Honing the bearing housing |
| Chasing the threads for set screw | Inserting bearings |
| Partial insertion | Fully installed |