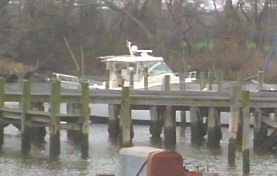 We had our first departure of the season yesterday! I was on pins and needles as I always expect
Murphy's law
to kick in when a delivery is made but this one went without a hitch. This was the Grady White I showed last week with the 3 Yamaha 350's on it. This boat evidently burns about 145 gallons of fuel per hour (at the speed he runs at) – a today's fuel prices, that's an expensive afternoon out. This GB46 has a Wesmar bow thruster in it and we wanted to pull the props off to adequately coat them but they were stuck. With metal props like this one has, you can use some "gentle persuasion" to get them off.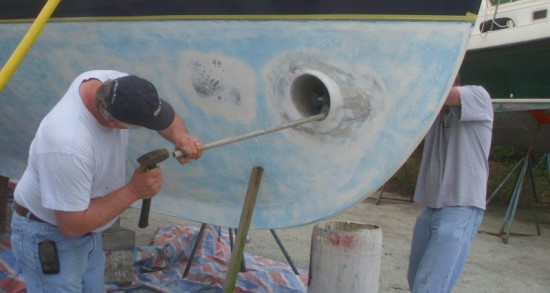 The fairing will be done on the J29 keel repair today and he is getting ready to top coat the repair – where it would disappear except that the repair will be brighter than the rest of the bottom and there are so many colors we can't decide which to match. This should not break a 3rd time.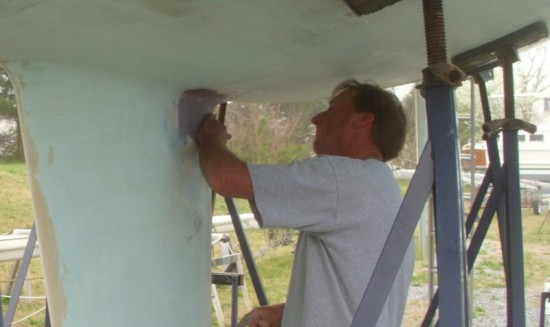 This was a first for us – a pontoon boat. It just came in for some outboard work but is not normally the type of boat we see here. We welcome all boats – no snobbery here!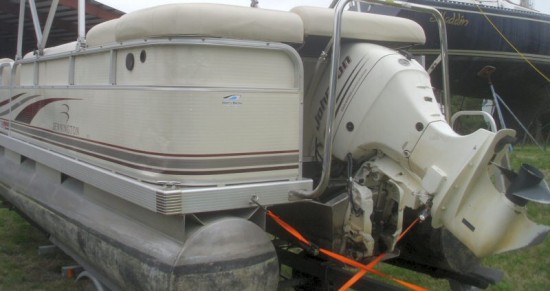 We have several work orders for high-water alarm installations. I wanted two-station alarms but could find none-available in that kind of configuration. I did find an interesting article about someone who
made their own alarm kit
using a float switch and buzzer. I got the idea that with the kit it would be easy enough to add another either light or buzzer in line with the first so both would be activated at the same time. We will be doing this on the second boat (the first is already installed with two kits).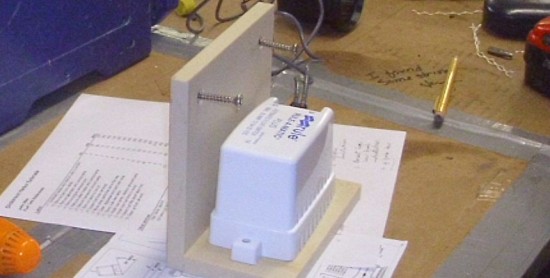 Amazing Stories
– this is the fuel filter from the GB 32 that came in for the tank job. I'm surprised this boat was able to get in under it's own power!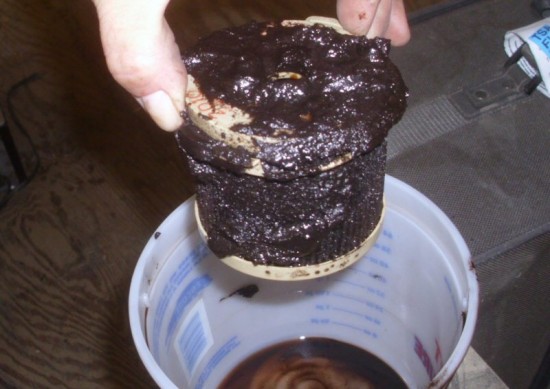 We didn't even think about this – we put a new service kit in the Racor when we cleaned it up. It has obviously been ignored and for the cost of a seal kit we'll feel better – and the owner should too!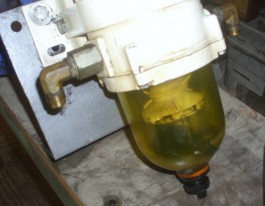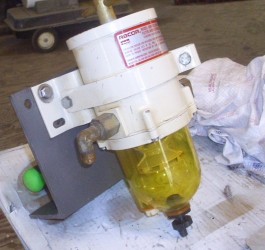 I don't want to forget Carlos who has taken on the polishing of the Krogen alone for the most part. He doesn't seem to mind too much even though it is a pretty daunting task.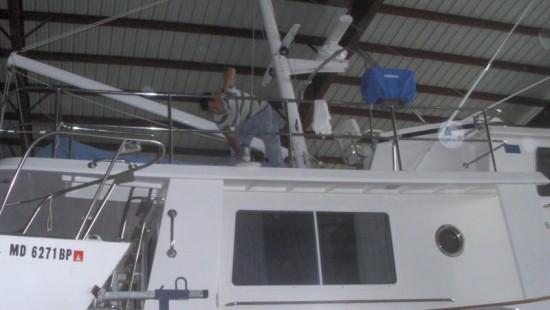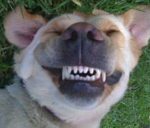 We did have a coup today when we found someone to do fire equipment inspections that would ACTUALLY SHOW UP. The last one ignored us after countless messages and requests for service – and this was for a large group of boats not just one or two. The one we found is out of Annapolis and certainly doesn't mind coming this far for a full day's work.