John is down in Florida this week wrapping up a boat sale on a Grand Banks 42 – a very nice Europa that we had worked on last year. He told yesterday that it was in the low 80's -and I'm quite envious although I wouldn't want to be there (I don't go far from home!) We got the engine ready to pull on the Navy 44 yesterday. We will be using a spreader bar on our travel lift to pull this one. It seems like a little toy compared to the big engines we are used to dealing with.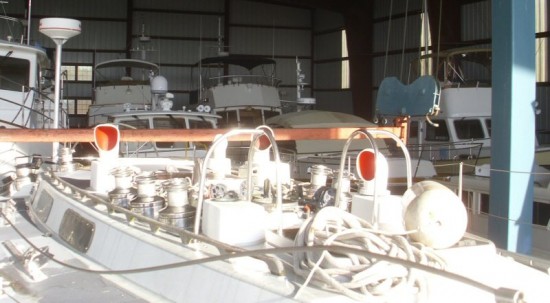 Work progresses on the bow thruster install. We got smart and pre-coated the lower unit with our Pettit Zinc Spray before installing to get a really good coating all around (after some judicious masking of course). We also went ahead and did the props. This won't need to be revisited at launch time.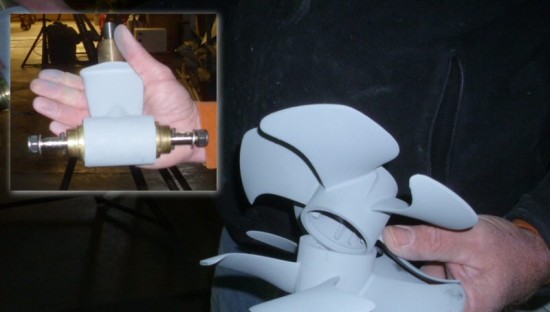 And here it is coming up through the mounting hole. After this we can mount the motor.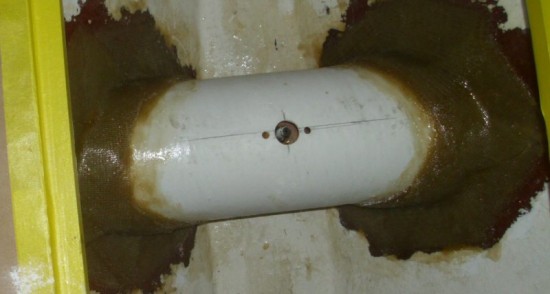 It may still be a bit chilly for polishing, but you can compound in any weather!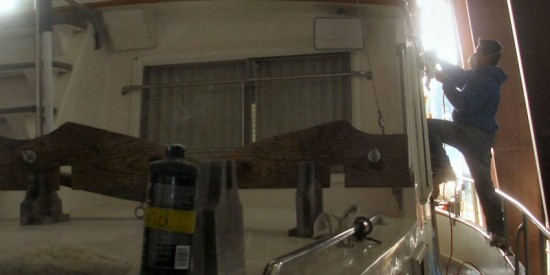 I did notice a common GB occurrence on this boat when I went to check on the compounding. This would be a fairly easy repair. I just wonder why no one (including the customer) ever mentioned it. It has obviously not a new break.