It's a beautiful day and one customer who brought their Glacier Bay 30 in for storage was lamenting that they may have arrived too early since some nice weather is predicted for the rest of the week – almost an Indian Summer.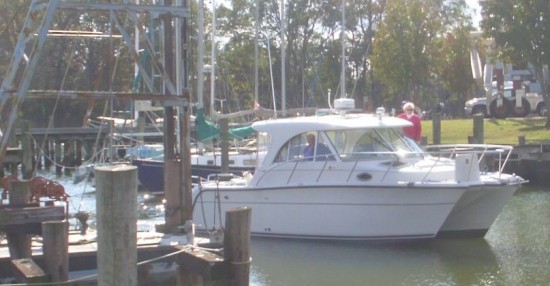 We evidently started off the day with a meeting of the minds but I didn't see coffee and doughnuts so I didn't attend.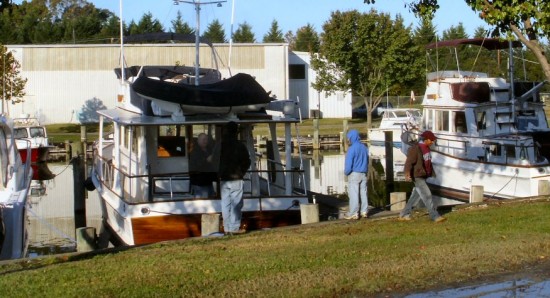 I wanted to show you the completed tank job. With the original color, this looks like a boat with brand new GB tanks in it.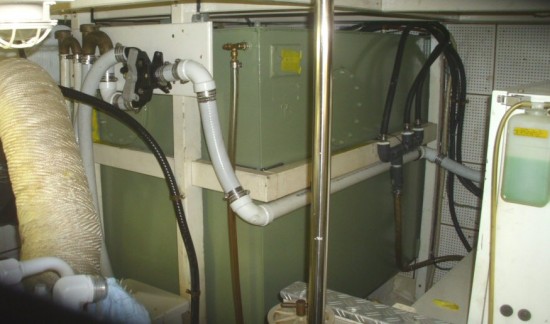 Although you wouldn't think it would be polishing weather, we do have one customer going south who wanted another coat of polish before departing. Fortunately, we have good weather today for this.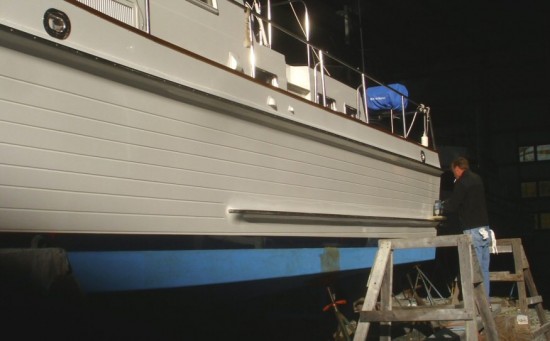 And of course, haul out season has begun so every day is travel lift action.