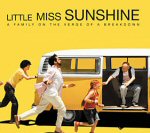 The beautiful weather has returned! About 72 degrees predicted today with plenty of sunshine. Good weather for prepping boats for Trawlerfest. The first one left this morning. It was the
2002 GB42 Europa
that we have listed in our brokerage department – it is a gorgeous boat and worth a trip to the show just to see this boat! We are now on
Windalin – a GB46 Classic
and it is all hands on deck as the boat is leaving in just a while.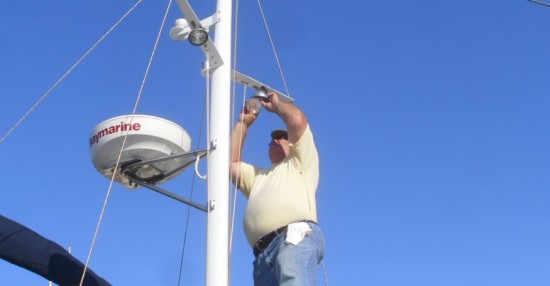 And of course the boats need to be "squeaky clean!"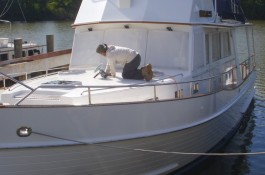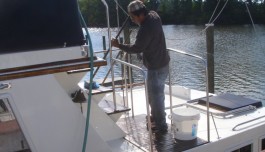 Carlos got all his engine parts back on and the engines look almost new now.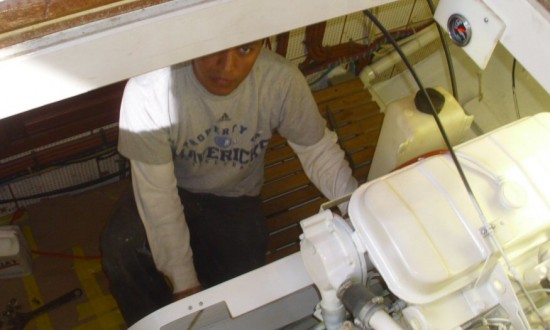 One of the toughest jobs we did on this boat was replace the steering cables. One had actually broken an eye on the sea trial 2 weeks ago. This is not a job for the feint of heart!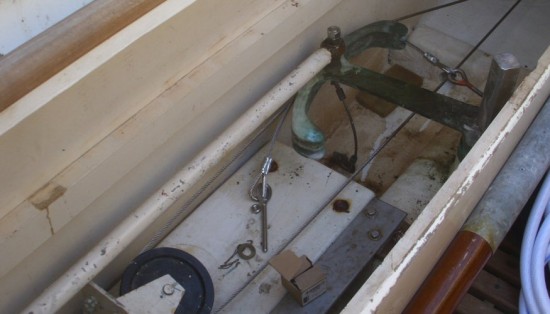 And of course, tools always seem to screw up when you have the least amount of time which means stopping to repair them.