I'm still acclimating to being back and see – I am back to posting at regular hours. 
I still have a bunch of paperwork
left sitting on my desk and I had to take over an hour to fix my printer.  Sure is good to be back (wink, wink). It seemed to be a limited attendance day but people are just pulling in a bit late today. The keel repair is put on hold temporarily while it finishes drying out. After opening it up and grinding yesterday it was still exuding water at a fairly good clip.
I was ordered to take photos
of that but as you could guess that is hard to capture. I do have a photo of the water drips down on the cardboard.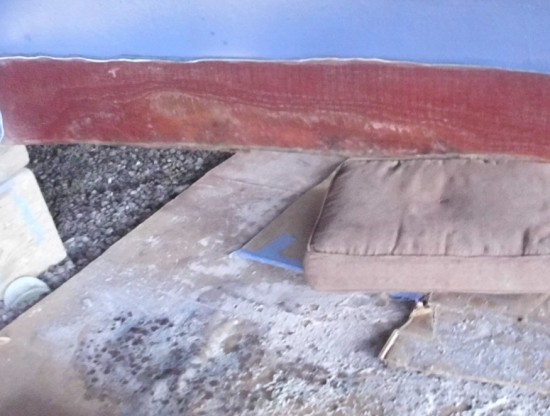 More shots: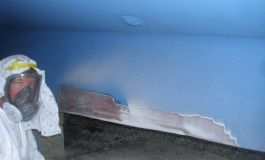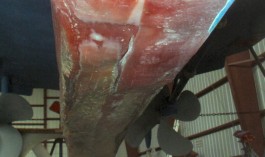 They are getting ready to paint the cabins on the 42 and one of the last steps was to paper and tape up the new windows. The frames are being painted at the same time as the cabin sides.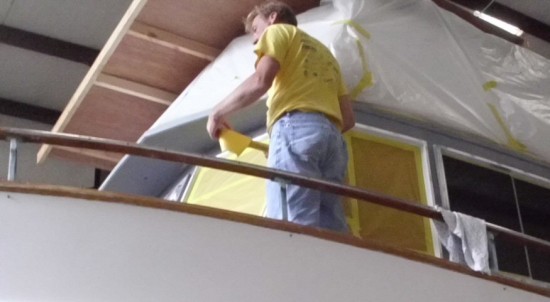 The hurricane brought in a bunch of boats and
many wanted one of our polish jobs
before leaving. I believe this may be the last of them.