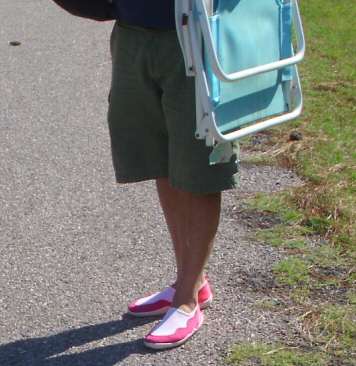 The beaches reopened yesterday. The bad news was that you couldn't actually ride to the beach – it was a nice little 3 mile hike from one of the park's parking lot. I was a bit ill prepared in that I picked that day to break in a new pair of sandals. Needless to say, blistering occurred and I had to pick alternative shoes for the walk back. I hope everyone at work is having as much fun as I am. Jennifer did send a few photos for me.  The storage building looked like winter time as a result of last week's hurricane. We were very fortunate to have gotten as little bad weather as we did. North Carolina and Vermont – not so lucky.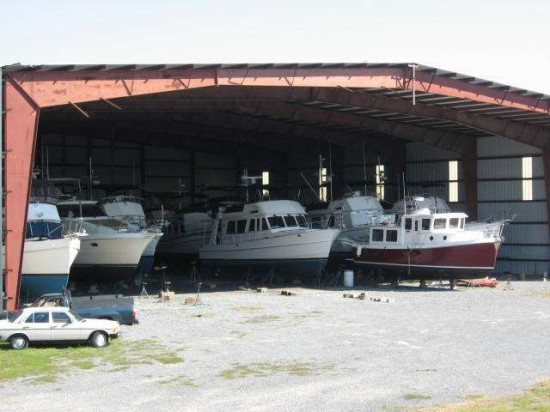 The rest of the new glass came in for the 42 and they spent the day working on that. I did not get any updates – only pictures so I don't know what the total progress for the day was.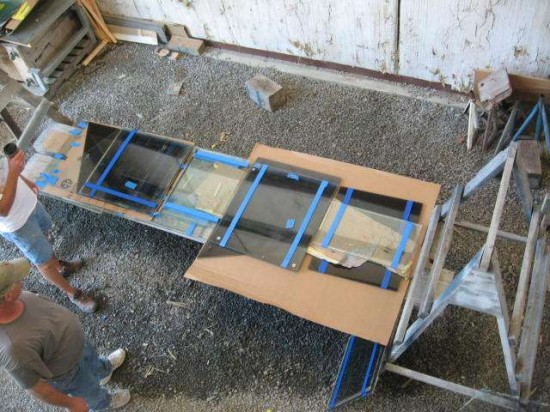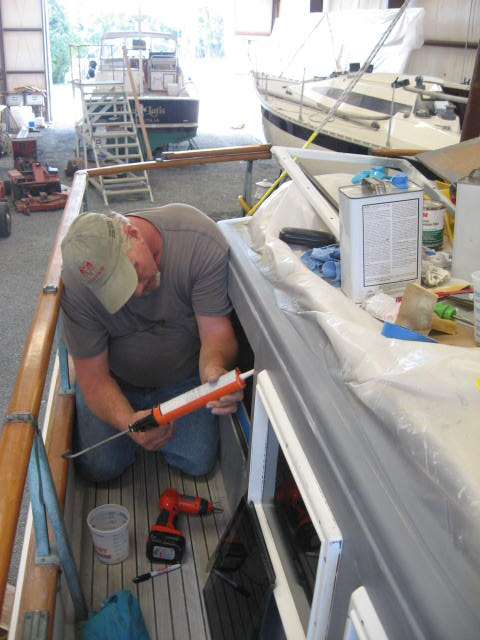 See how nice the tinted glass looks. It will be even more so after the cabin sides are painted. The tinted glass besides looking so sleek is meant to protect your interior from UV damage.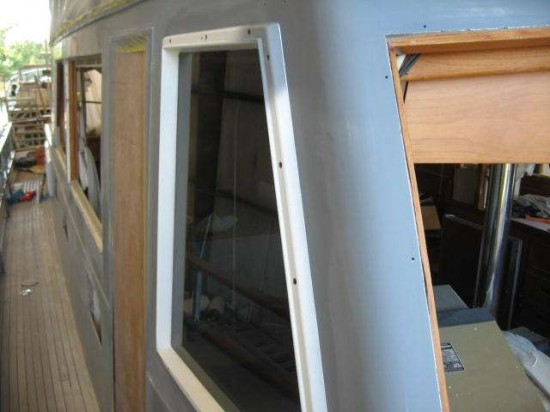 The long road to the beach – I think I smell the ocean!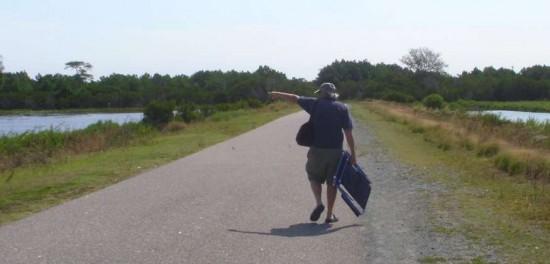 Some people may have not wanted to walk that far – here's what the beach looked like. By the way, the water was warmer than my pool!