I'm off to my dental appointment in a bit to get my crown work done in a few minutes. Nothing I look forward to more than sitting in the dentist's chair for over an hour! Yesterday we only had two guys in the yard and they were sanding all day for the most part.
Kinda boring, don't you think.
Everyone else was over in Annapolis on our new
GB46 Europa
doing a bit of sprucing up after the trip from the Great Lakes.  I think the intention is to leave it over there for a while for easy access to the airport for people coming to look at the boat. They should be ready to prime the cabin sides today. That's a lot of hand sanding.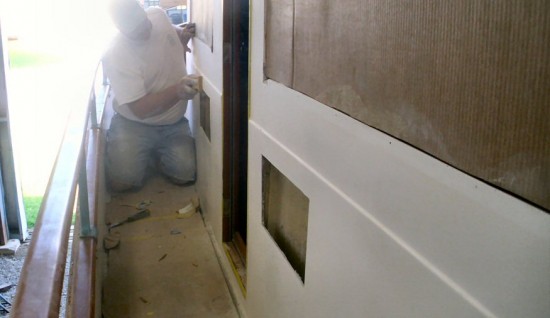 They are going to paint the boot top and thru-hulls that go through it on the
GB42 Europa
this morning.  This boat is really starting to look great with the cosmetics we have done so far. There are also some more jobs planned to make this boat
stand out in a saturated market
.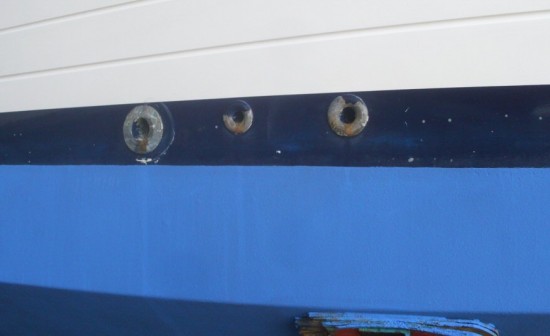 A hidden gem
Not many people know that there is a very nice walking trail at the bridge into Cambridge where the fishing pier is located. We take our dogs there all the time. There is beach and wooded areas and it is very secluded. You can see the Hyatt across the river from the beach.