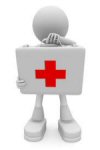 Rain today – a bit this morning and more later, and boy do we need it! We have several polish jobs over in Oxford and one waiting here at the dock in Trappe.
Two coats of polish per season will keep you from having to compound the boat too often
.  We use
Ultra High Gloss Polish
by Aquatech. This was chosen, after trying almost every polish available, for it's shine, protection and longevity. Kevin is building the laminate back up on the bottom. It doesn't look much different than it did yesterday, but it is.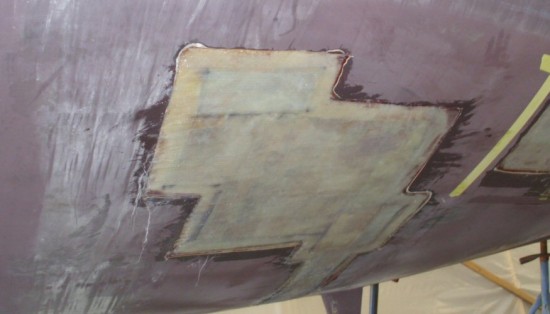 With the window tracks all cut, we now have to drill the holes for the mounting screws. This works best if you use a backing block
to keep the hole flat
. This one is screwed to the bench and is the exact size to fit the inside of the track.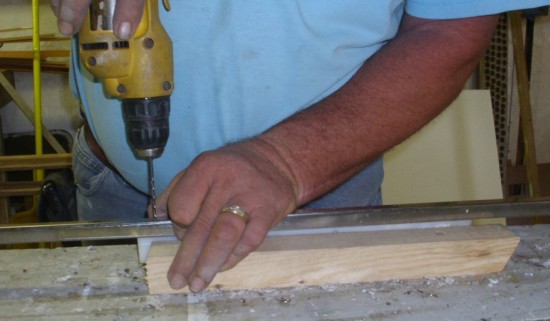 We did have an injury in the shop yesterday. Whoever put the cardboard down on the GB42 left a razor blade laying on the cardboard and taped right over it leaving just the corner sticking out. Of course,
no one here did that
– I asked everyone. Ouch!