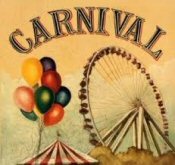 For those of you looking for good home town entertainment, the Trappe Carnival starts tonight. I go over for
Ron's Pit Beef
and then go home – that's how entertaining it actually is! In the past they often had live bands but that seems to have gone by the wayside.  But at least it is something different. The two big jobs are beginning to wind down although it seems we always find something else that needs to be done on them. We had a new guy working on the bottom of the GB42 who didn't know any better and put the engine intake scoop strainers on facing backwards instead of forward. Fortunately one of us
happened to notice before the boat went in the water
!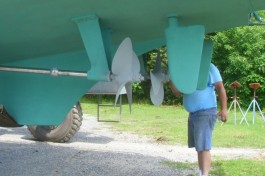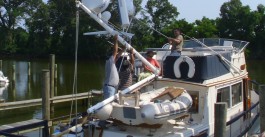 Today's project on that boat is to
install the new engine mounts
. We first had to get the holes to line up so they would fit on the existing holes in the stringers. This involved just enlarging one hole a bit with a rasp.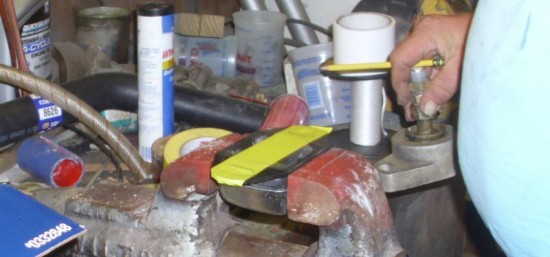 When putting the new couplings and related parts in there was a water injection elbow in the stuffing box. I suspect this has
spent part of it's life underwater
!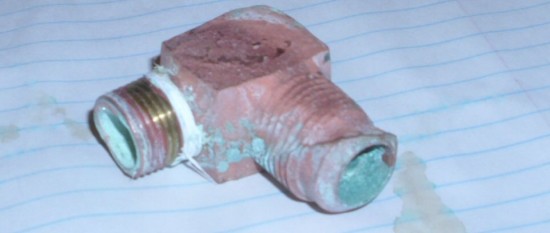 The first coat of Racing Bronze bottom paint is on the Eastbay finally. The second coat is being sprayed as I write this. Not sure I like the color – but
someone must because they sell it
!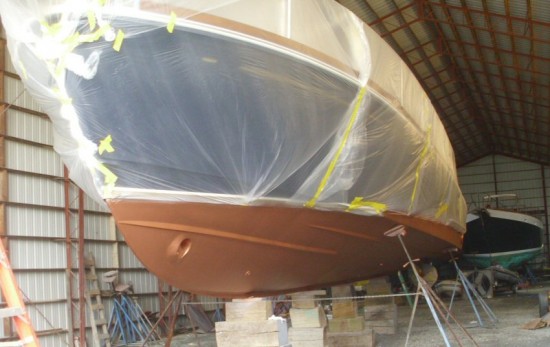 Our old friend Wayne Wheeler is helping us out on the swim platform extension since we are so swamped with these two boats. He showed up for work this morning like he never left (years ago!) His work is immaculate and we were lucky to get him to help us out with this. He also does carving these days,
visit his website at wheelercarving.com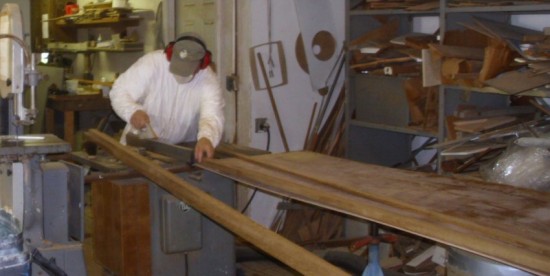 Another incident of storm damage arose when we had to do a short haul for a customer who suspected something wrapped around his prop. It turned out to be a sail bag that had obviously blown overboard during the storm.