I would be surprised if we didn't get some rain today as it certainly does look like it. On the other hand it's not as hot as it could be and that's not too shabby. As usual, there is compounding and polishing on (it seems like it never stops.)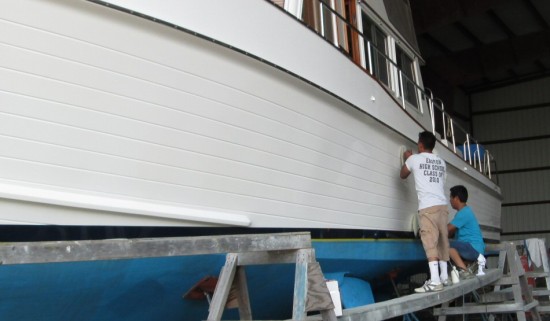 Beneath there, the filling is done on the bow thruster and it will have the mat added today to start the fairing.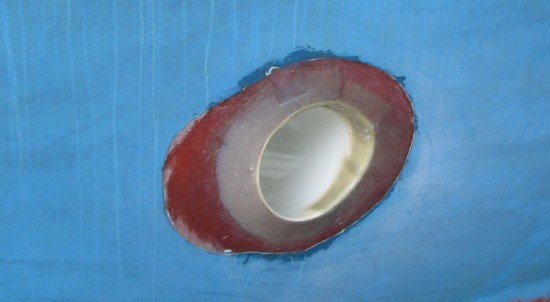 Over on the Legacy 28 we are installing the canvas. The new arch does not have the snap attachments for the bimini which were on the old arch. We need to measure and install these snaps.
We also got the bow thruster gear leg installed. We added a coat of our Pettit Zinc Spray to the whole unit.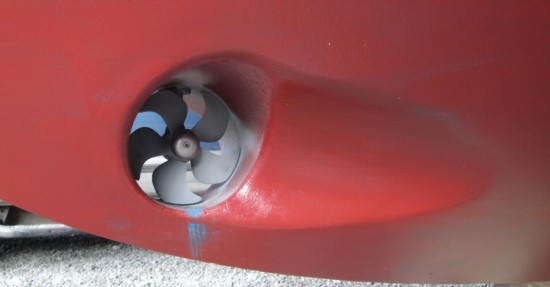 Here is another shot of the teak work on the boat. The Cetol actually looks fine on this – I believe there are 4 coats at this point.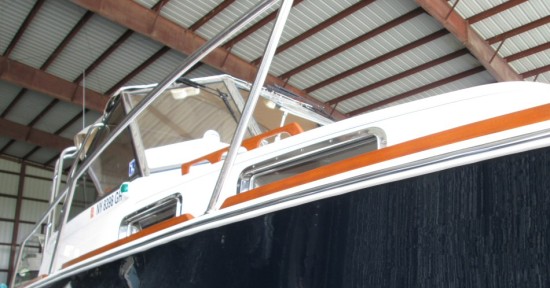 Back on the Eastbay 43 we are finishing up the exhaust work. The wire in exhaust hose is pretty tough and it is hard to get a "good looking" cut on it.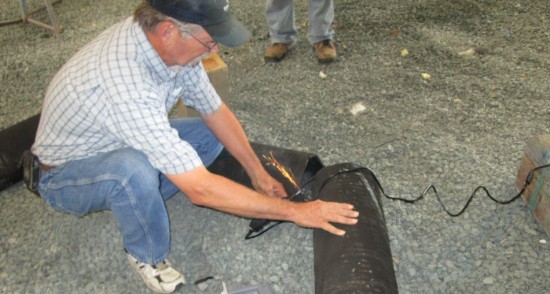 We also had to mount some equipment on the new bimini frame. Some people don't mind getting a bit "ballsy"!