Hot again. I had a lot of photos from yesterday but had to cull them out to a reasonable number for the blog today. As I said the owner of the 42 brought in new stereo equipment over the weekend. He did bring in 6×9 speakers to replace the little 4″ round speakers in the headline which presented some extra installation steps – fabricating teak mounting rings.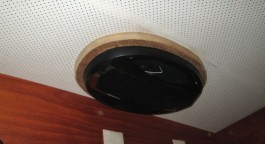 We also put new engine room lights in. Our favorites for quick replacements are the
Imtra utility lights
.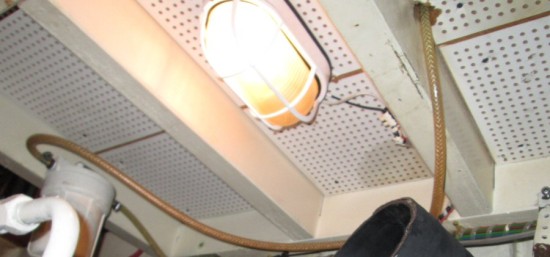 With the new holding tank we had to install a new deck pump out. The most convenient place had a water tank right under the deck so we had to move pretty far away from the tank to get the plate in.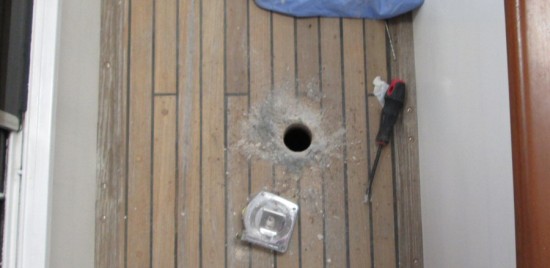 The owner got the opportunity to play with some of his new electronics – and yes, the boat was right where the GPS said it was!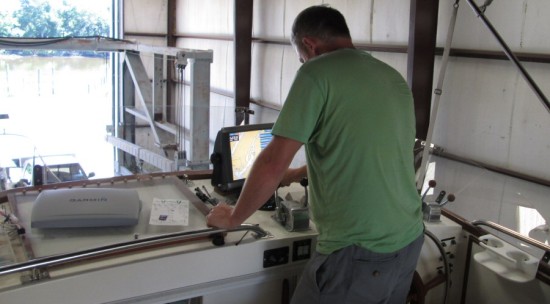 In the other building we have the beginnings of a bow thruster install. Note, the final hole should be much bigger than the one he is drilling here!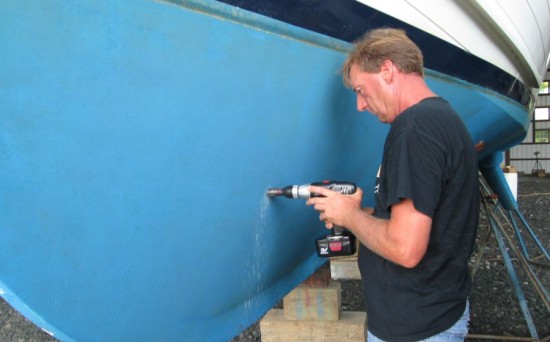 And next to that, the Legacy 28 is all sanded now and waiting for the Cetol finish. We should be able to do 2 coats today — in this heat the drying time will probably be about 10 minutes!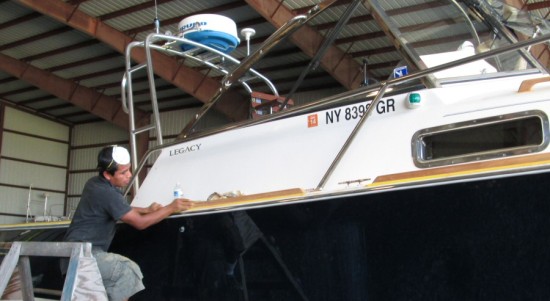 And despite the heat we always have a few DIY guys out in the yard defying the temperatures — of course they are usually sailboaters.
And just because I like them, I captured a shot of this little dragonfly out for a buzz about.