Overcast and humid. We are getting down to the wire on the last 3 projects going on right now and I understand the engines for the Little Harbor 55 are scheduled to arrive soon so we will be able to jump right into that project. This boat has been sitting engine-less and all apart for over two years. The challenge of getting the engines out was nothing compared to putting all this back together. We had a visitor this morning. This is the owner of the Eastbay 43 (the one who built his front door I had shown a couple of weeks ago). He and John inspected the new, improved exhaust system.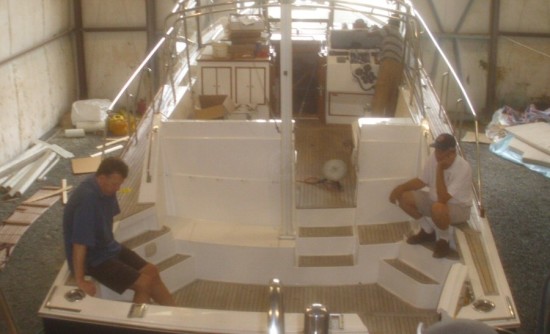 Meanwhile the Legacy was getting some last minute detailing done. We had removed one of the coaming boards to do some repair work and had to cut the plugs off from the reinstallation.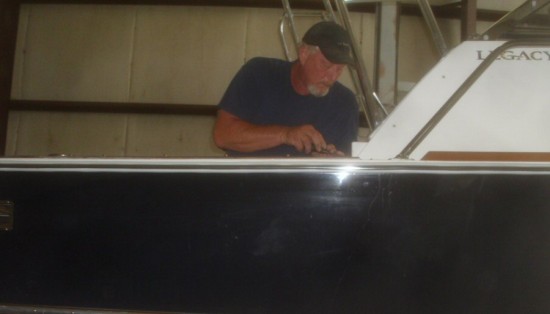 Then the whole coaming needed to be sanded for refinishing. It was in pretty bad shape and features my least favorite finish – Cetol.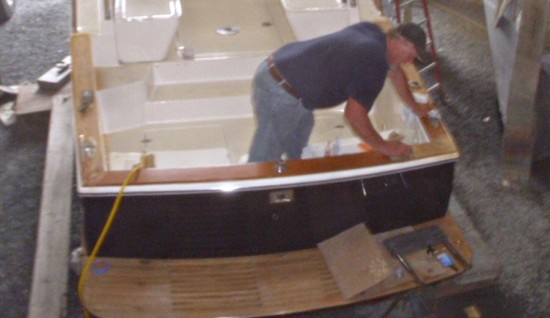 On the GB42 all the work seems to be behind the scenes since I didn't see much changed since I was in there last time.  They have the heads ready to receive the new Vacuflush systems which should be in shortly.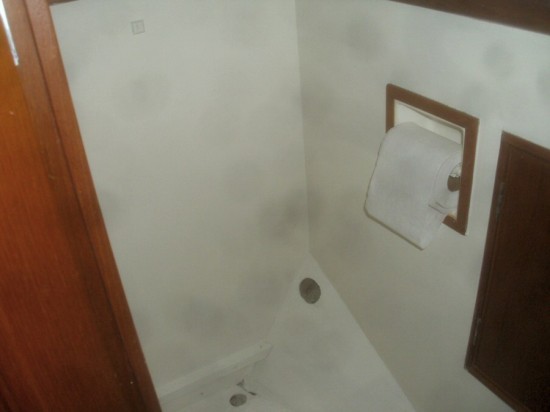 The battery boxes just need to be vented this morning and the wiring on the inverter can be wrapped up today as well (hopefully).