It's starting out as a beautiful day but they are predicting thunderstorms almost everyday this week. Still the same three projects going on over here and of course, the Burger 85 sitting over in Oxford. Kevin found a small spot that didn't suit him on his paint job and being someone who wants things to be just so, he is doing a bit of spot sanding and buffing. I can see him in the paint!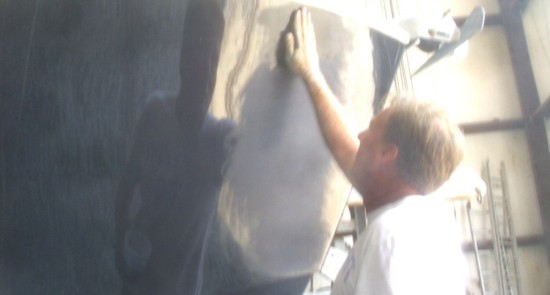 I captured him laying down on the job yesterday. He was actually working on the muffler job but he looks comfortable at least.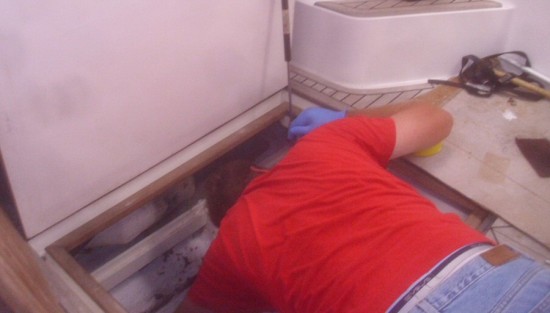 Pat was up to his ears in electronics. This should take a few days, there are a ton of instruments to install.
And another battery box is underway out in the shop. The nice thing about wooden boxes is they can be fabricated to fit anywhere you need them.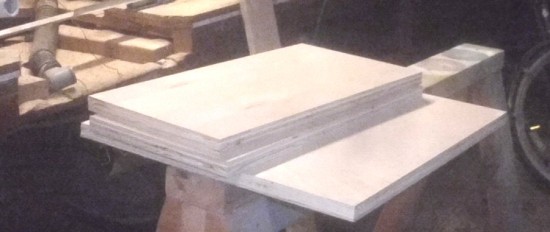 I made an unexpected and unheralded trip to Oxford yesterday — not because I thought it would be fun, but rather to deliver some parts. My first walk down the new docks: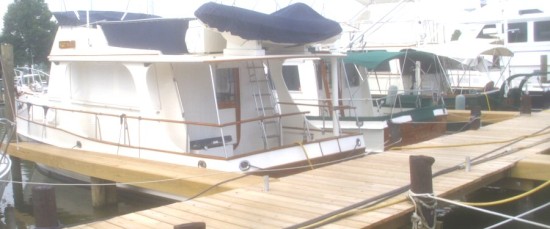 I also got to capture one of the customers taking a lounge out in the dinghy. He shared a beer with me since he hasn't had many visitors yet being a recent arrival. Unfortunately it was a Samuel Adams but I manned up and drank it anyway.