Feels Like: Tuesday. During my mid-morning walk-about I saw a new little friend out in the big building: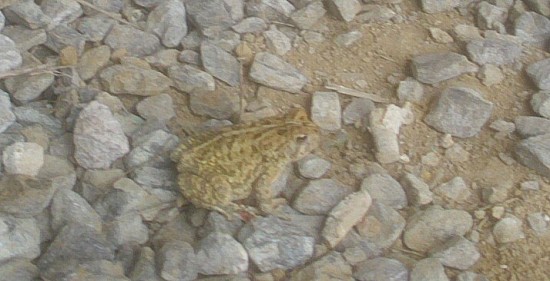 We only launched one boat so far this week, but I understand a couple of more may make it. Soon we'll be out of boats to launch. I guess we'll have to pull some so we'll have more to launch.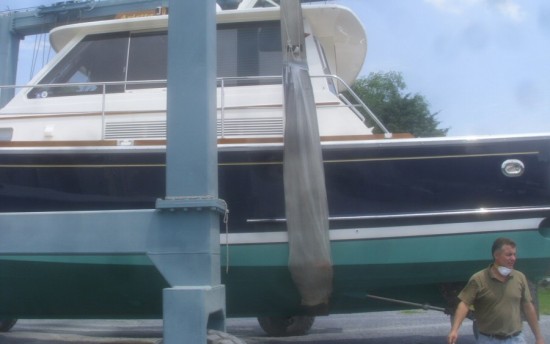 One of the new mufflers is now sitting almost in position. We do have to do some juxtaposing of equipment to get exhaust hoses, etc. to all line up correctly.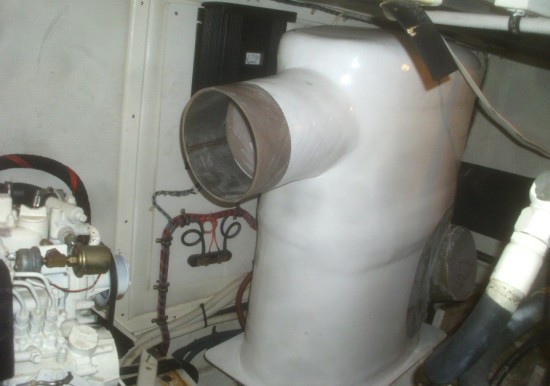 Still a few boats left to polish — and oh, do those guys love to polish. Well maybe not love but they do love to get paid to do it.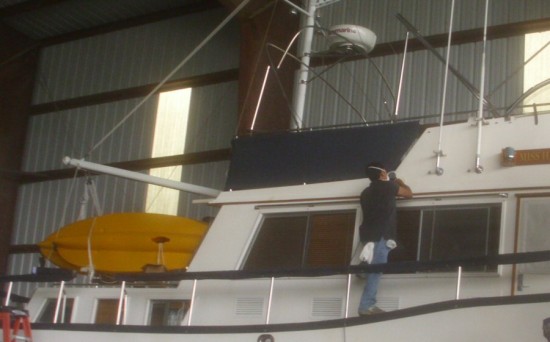 Kevin is doing some fine finishing on the gelcoat for the Legacy 28. This boat is looking pretty sharp now — much better than it did post-Sandy.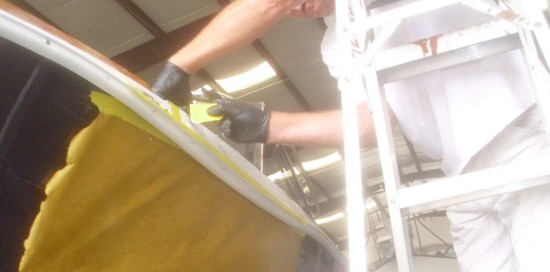 And more dinghy outboard service is afoot. If you didn't have yours serviced during the spring rush, it may be time. Don't get stranded without a dinghy 'cause you just never know!