Things are looking good for today weather-wise. In fact I had to grab my sunglasses to drive this morning. I assume we are still expecting rain tonight and thunder showers tomorrow but for day we live it up! Compounding and polishing are always foremost on the schedule this time of year. Although we have several good polishers, Kevin is the all time pro for bringing back old gelcoat.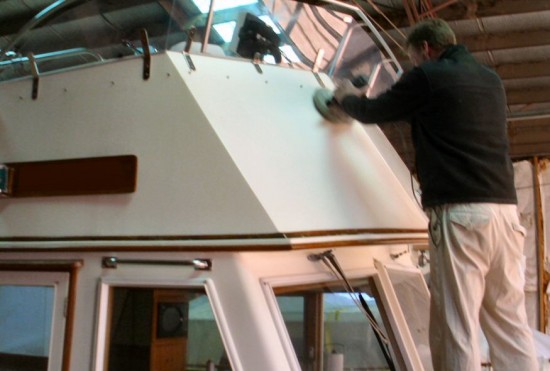 The mechanic is finally back on mechanical work. In this case he is cleaning heat exchangers. Here are the end caps to the tube bundle. You can see the deteriorated zinc inside.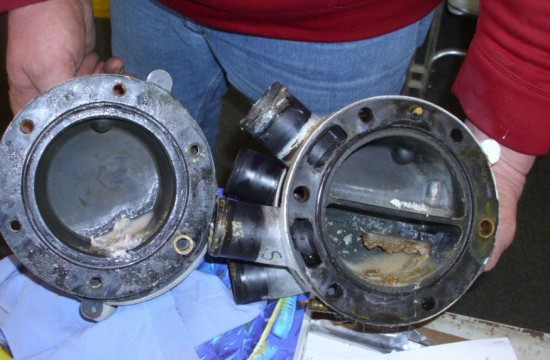 I showed two guys trying to remove a keel bolt yesterday. They had to regroup and go at the problem from a different perspective (removing serious interferences) as these were impossible to move like that. We had previously got a couple out and below is what they look like. The manufacturer has sent us all the specs and torque values for proper installation.