After a primarily dismal day yesterday we are experiencing fairly perfect early summer weather– sunny and temps in the 70's. Now nobody can complain about that (but they probably will find something else to complain about.) We did start off the day with some boat moving as is usually the case.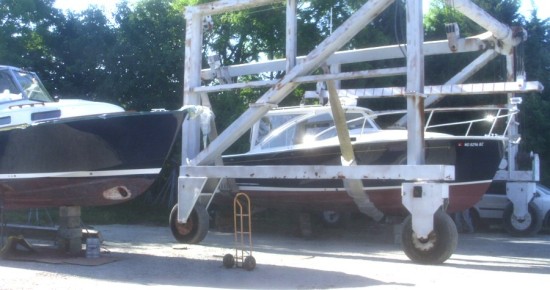 The boat on the left above had some pretty dry paint on the bottom. Kevin tried his had with a putty knife just to see how bad it was.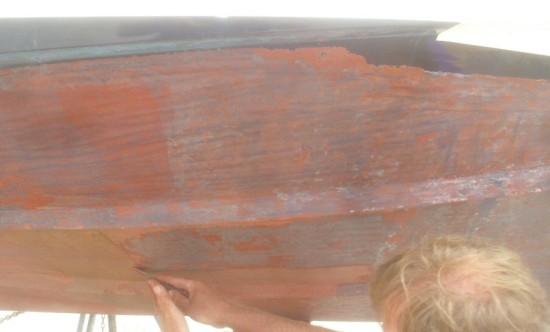 With a bit of sanding this should be ready to proceed now.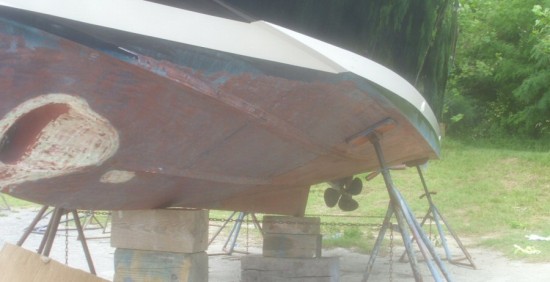 Elsewhere, work continued on the teak decks of the GB42 Motoryacht. All the screws in the quarter round had to be reset to get them in a little deeper.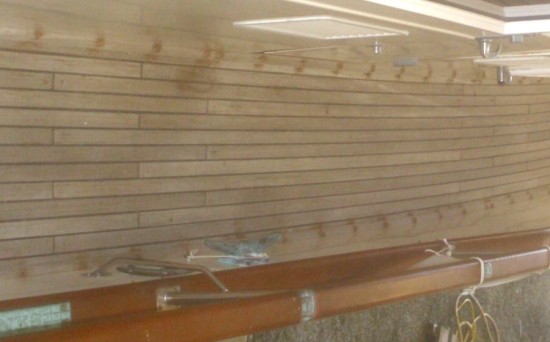 For a deck of this age there was surprisingly little seam work to do — maybe 8-10 small repairs on the whole deck. Someone had obviously been maintaining the decks during the life of the boat.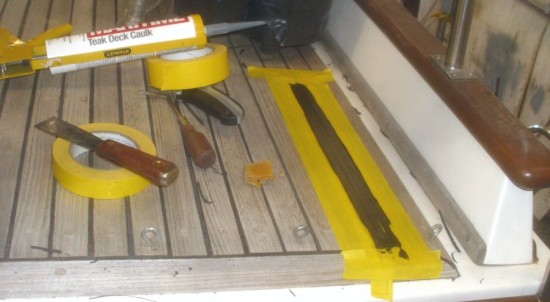 We did sneak in a haul out during a break from the spattering of rain that kept popping up yesterday. This is just getting some bottom paint and then heading back to the drink.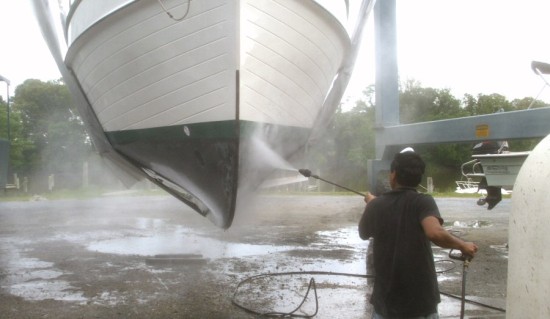 John is very proud of his new docks over in Oxford (just ask him). Personally I haven't made that long trek over to see them but they are quickly filling up and are a big improvement over the old ones.