It was hard dragging myself back in after a fabulously long weekend. I spent most of my day out in the shop yesterday doing some much-need floor repair at the entrance. Solid as a rock now!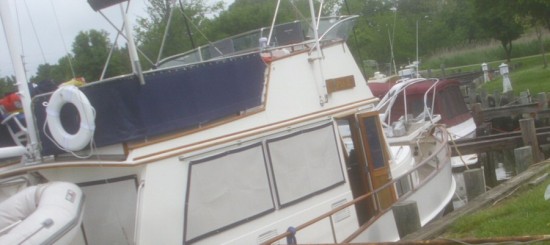 You can always tell the level of franticness by the aftermath left upon launch: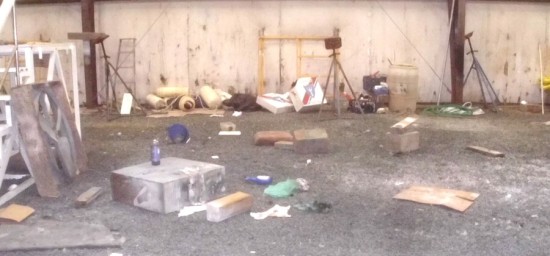 One boat got to leave on Friday, but they will be back for some last minute details. Friday was just too good of a day to be out on the boat — even if it was only at the dock!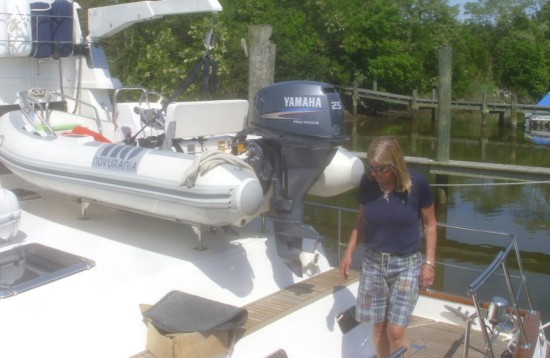 We did finally get to the bottom job on a sailboat in the back lot. We should get the first 2 coats of barrier coat on today and the third coat and first coat of paint tomorrow (hopefully).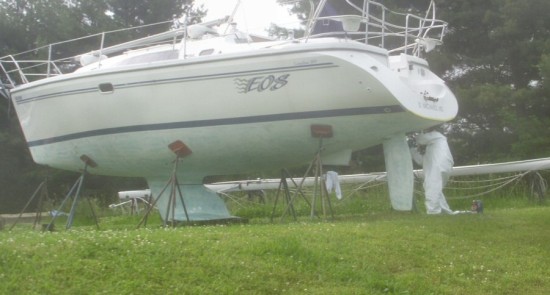 From the Workshop
Just a couple of lidded vessels I made out of some dogwood that Teddy brought me a few months ago. All my friends want one of these now — what have I started? I did get quite a few lathe tools for my B-day and am anxious to get back out there to try those out. Fortunately I believe another long weekend is coming up.