Yesterday (and today) was all hands onboard on one particular boat I have taken to calling "Silk Purse" for obvious reasons. There is still a weeks worth of work to do on this boat before Wednesday — it is always good to instill a bit of defeatism in the crew. We have been compounding on this boat for long enough to give it a paint job it seems. It does shine now (in some areas).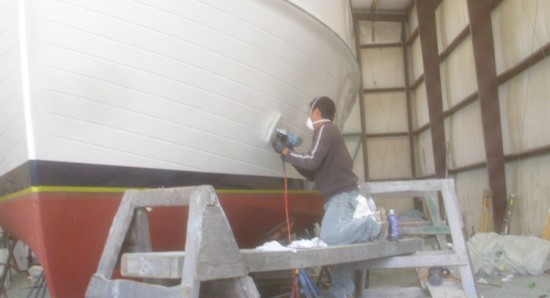 We are expecting Vacuflush heads today (maybe) so the old systems were ripped out. We will be running all new head hoses as well. Of course the flooring was a bit "off" under the old heads so new pieces will have to be made to match. Fortunately we had some parquet flooring made up so we can
maybe
get this done.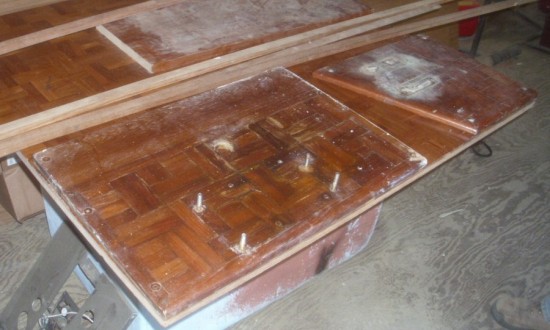 Since the boat is also getting all new electronics, transducers have to be installed as well. This was an old unused bronze thru-hull which we had to grind out to put one of the transducers in that spot.  It just wouldn't budge.
We also changed the anchor and chain. There was some massive chain on this boat so we downsized a bit and were able to get a lot more chain in within the same weight range.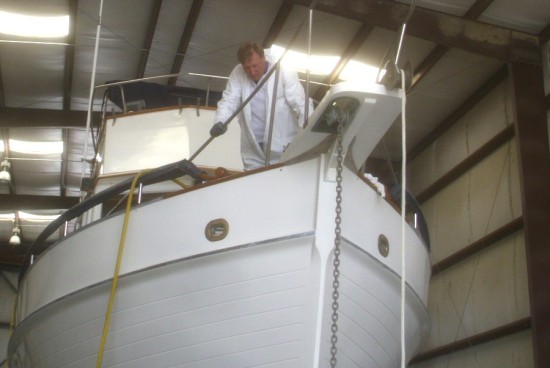 We evidently put a boom winch on this boat many years ago. This winch had the same problem as one we had in storage this year. If corrosion gets inside the switch, it won't work any more. We just took it apart and cleaned everything and it works fine now. Of course there was a fair bit (lot) of rust on this unit so we had to do quite a bit of cleaning and painting on it.