Dampness still prevails although less "liquidy" than yesterday when it rained ALL DAY LONG. Today the wet is just in the atmosphere. Still not good weather for polishing since it just causes smearing. We are doing some compounding though because compound just doesn't care about weather.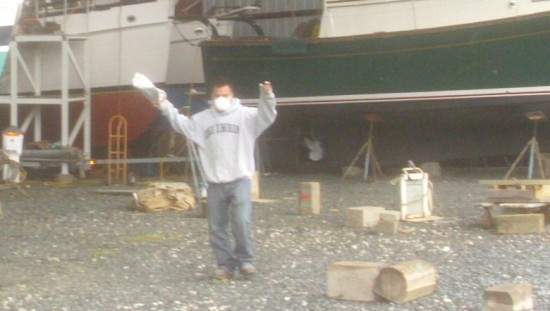 We are installing the air conditioners in the Trawlercat today. The new pans worked out great and with the touch up paint on the units themselves they look like new units.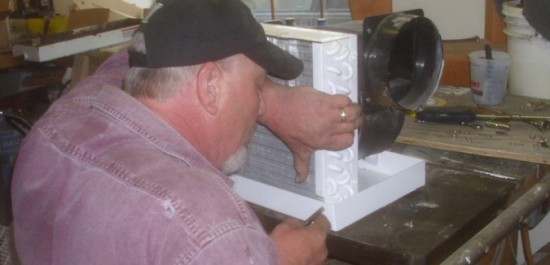 We also started taping off for the new cove and boot stripes on this boat. The paint scheme is only unusual to us because we are used to Grand Banks!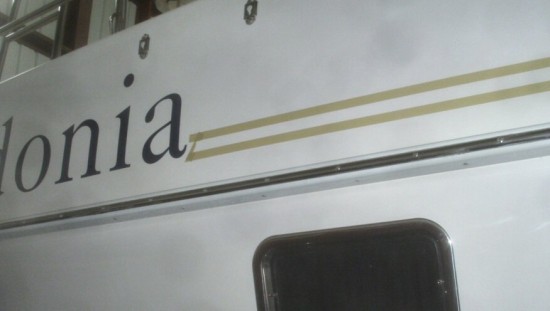 And speaking of stripes, the owner of the Grand Banks who got the boot top painted asked me to send a photo so I went out and got a shot. Once again, please allow for my POS camera.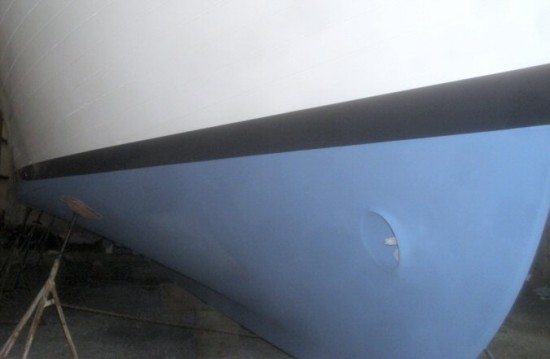 We
seem
to have brought a mast and boom into the shop off a Grand Banks 42 for
some reason
. It
may
become apparent at some point.