Tomorrow we will be seeing upper 70's (for one day only). We are out of the polishing for now since the boys didn't let me know they needed more until they were out and it needs to come from Florida. But there is still some compounding to do and plenty of little jobs that need attending to.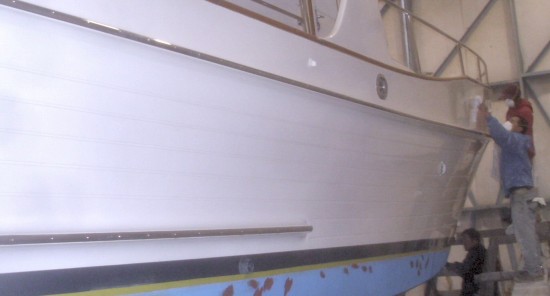 We got around to installing the foot rest for the custom seat on the 42 yesterday. I'll try to get a proper photo today with it folded down but he was in the process of installing yesterday and I didn't want to interfere.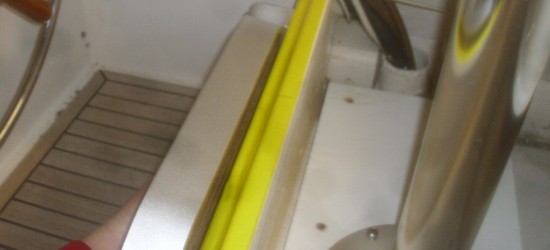 Bottom Prep 101 – there was a bunch of flaking on the bottom of this boat. All areas were scraped back, sanded,
Pettit Tie Coat
applied and then some bottom paint over that. Also the struts weren't holding paint very well, and yes, the Tie Coat works pretty good for that too.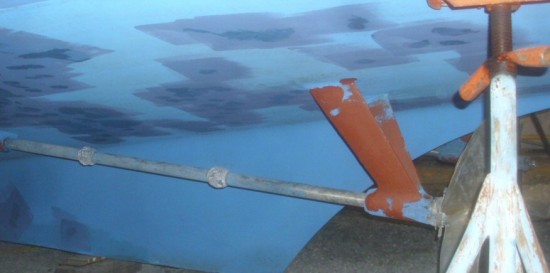 The soda blaster arrived this morning, and only several more to do.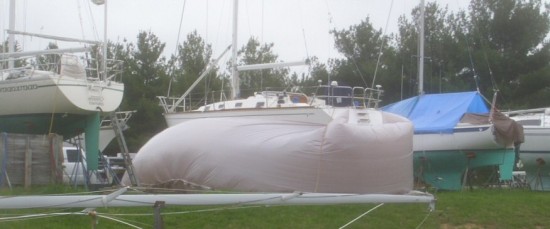 I noticed this on a very nice boat out in the yard. Although the boat is very nice, this varnish work is sub-par. I would guess it was done with a chisel and putty knife.

Fond Farewell
Several years ago a bunch of us here at work went into Easton to the Avalon to hear Ritchie Havens perform. He was awe-inspiring. He has been on my daily rotation for years and does some wonderful covers from all genres of music. httpv://youtu.be/dEC_97p3C0k