Sunny and Seventies today! Things are moving rapidly apace now and there is more work coming in all the time. Small jobs seem to lead to large jobs. Case in point, we were just going to do a tune up on a small motor boat and found the starter wouldn't engage which had just been replaced last season. We found the risers were leaking down onto the starter.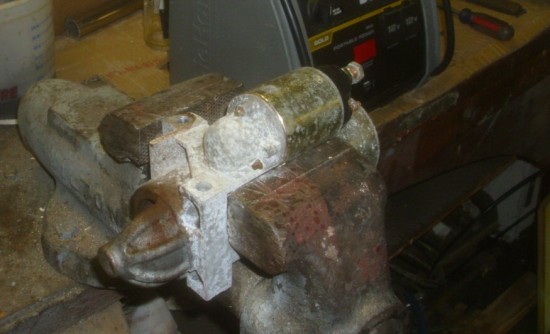 On the davit job, we were able to access the inside of the structure through a hidden panel. This was a break-thru on the whole job.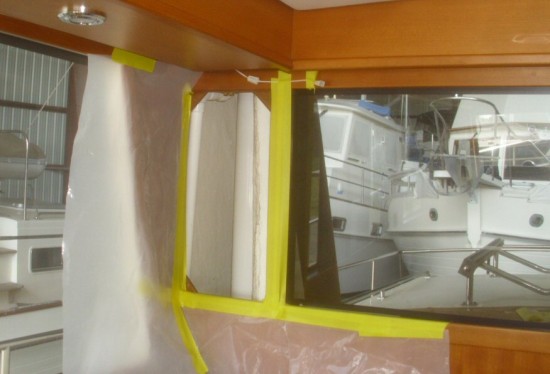 The radar arch arrived today for the Legacy out in the paint tent. We have been waiting for this quite a while and maybe we can get back on that boat.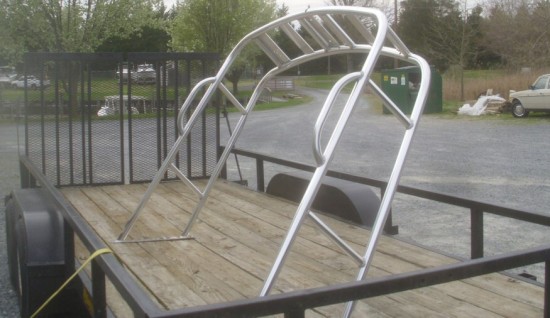 Here is one of the small parts that were being painted yesterday. It's hard to see the real quality in this but it looks like a molded part.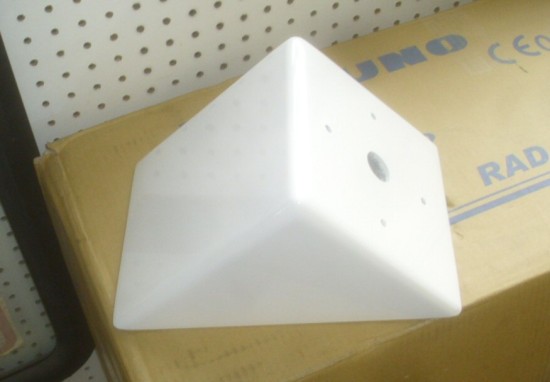 This boat is going to need some serious swim platform work!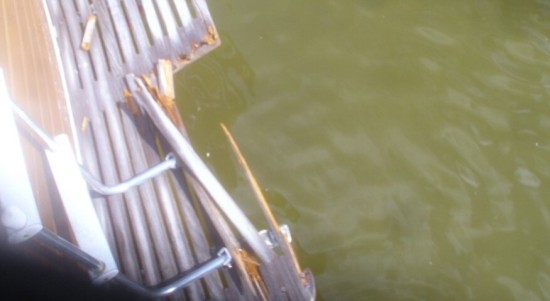 One of John's old employees (and an old Dickerson employee as well) has brought a big boat into the yard to do some work. As you can see, he is practicing due diligence on protecting near by boats.