Will cooler weather ever get here? (just joking of course) Moods have elevated in direct proportion to the temperatures and everyone seems to be in such a good mood that it can go no where but down hill.  Boat sales have also picked up so I guess everyone is thinking spring. Of course with so many boats to get ready it seems like a daunting task. Every spring brings tons of polish work.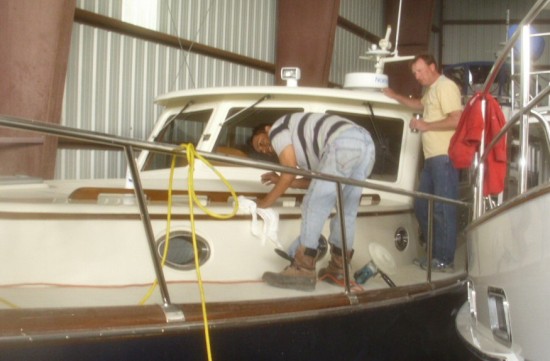 The Cablemaster should be done this morning. Some last minute tweaking before putting the bucket back in. They tested it yesterday and the cable runs smoothly and falls just right into the bucket.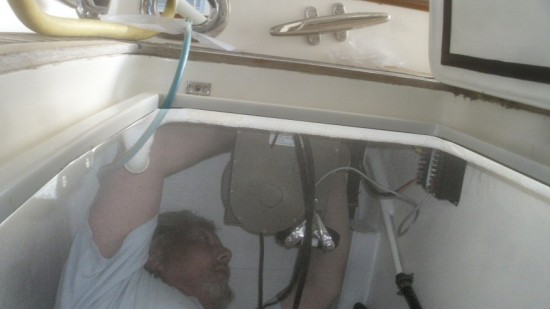 And of course with brand new white cable this will make the boat look even newer.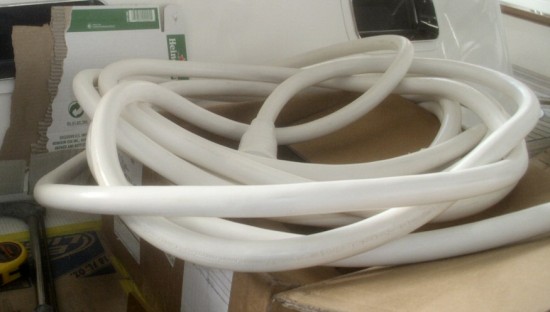 Hand in hand with polishing, there is always varnish work in the spring. I can see an end to this though — unless more comes in.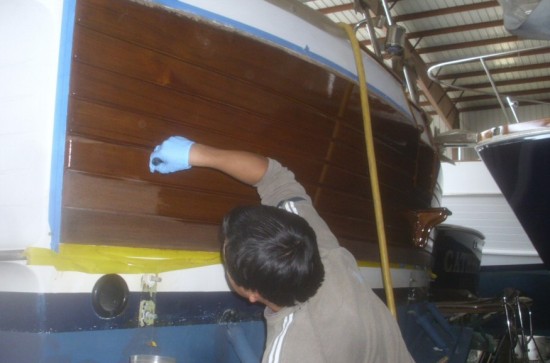 If you have foul smelling water coming from your hot water heater, you may want to check the anode. This must not be an issue on newer units as none of my catalogs have replacements listed with the spare parts.  Check your owner's manual. I don't usually shop at
Defender
but they do have them in stock for Raritan heaters.

This part was brought in by the DIY guy. We have never had to replace one here but will now start checking them if we the customer complains of taste in the hot water. He also is building a flat chart holder for his flybridge. It looks pretty good but we were discussing how to best match the slight camber on the dash because pulling the corners down tight makes the plastic stand proud at the corners — unacceptable for the quality conscience guy he is 🙂