The snow is over and almost gone.  In fact, it should be up to about 50 at some time this afternoon. That could have been the last remnants of winter and
now it's spring
. Who knows? I am late posting today because I left my camera home (getting my vacation photos off the chip) but can at least post a short one today. I was wrong about the spotlight bracket — it is going to be painted Grand Banks white, along with some other metal parts on the boat that were a bit "bubbled up".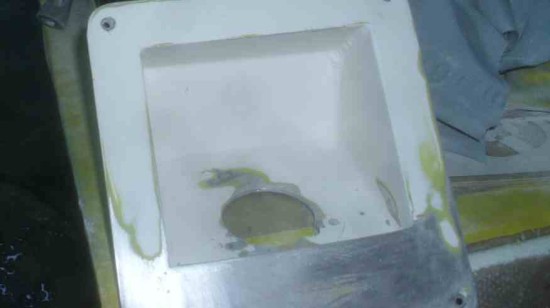 We are reinstalling the rub rails now that the bulk of the varnish work is done. As you may guess, this is a 2 man job since they are quite long.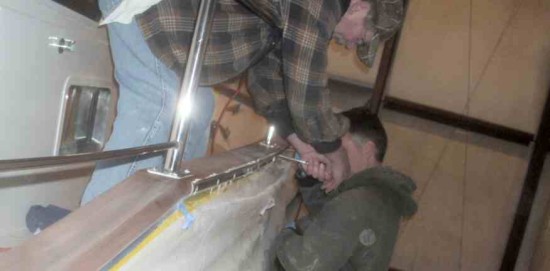 The wiring is all done for the Cablemaster. We are waiting for the drum to get here to complete this project. Here was the mechanism before installed.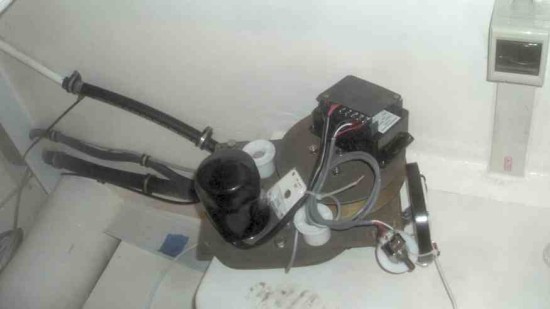 I did show the hole the other day but here is the fitting installed.