I am out of the office today. Since I am posting from home, I don't have some of the photos I wanted to put up so the following are only what I have on my camera. It was a bottom day out in the back building since we have two early delivery boats. The cold weather put a halt to the varnish work so we could make a little dust with bottom prep.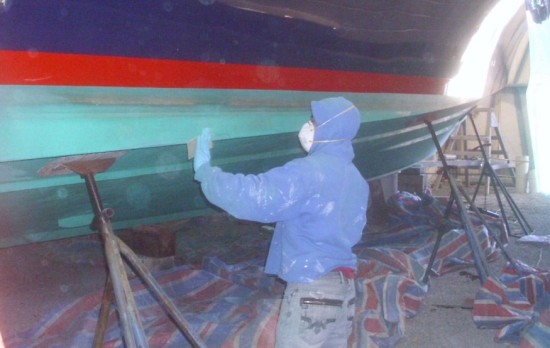 Also two boats side by side both needed prop removal so Pat and Rumsey braved the dust from the bottom paint and Kevin's fiberglass grinding to get the props removed.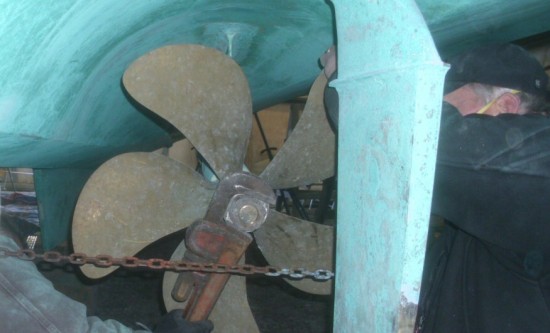 And elsewhere Tom was doing some spur maintenance and found this one. The first time it finds something to strike, it will break totally off causing some sort of catastrophe no doubt!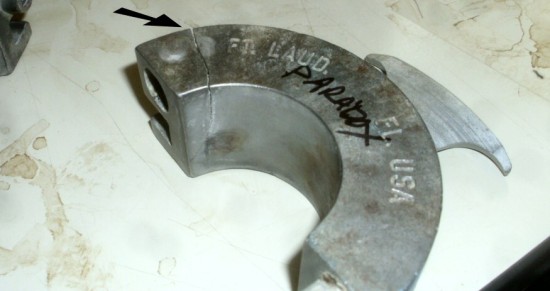 We need to replace this hailer horn. I'm trying to find out if the horns are interchangeable since my normal distributors don't have this exact model – it may have been redesigned as electronic things often are.