Our warm day this week but also predicted to be a wet one. They got a sealer coat and a thicker coat on the 43 yesterday. For our build coats we use an Ephiphanes product. After we get built up to four coats we switch over to Interlux Flagship varnish because of it's UV properties.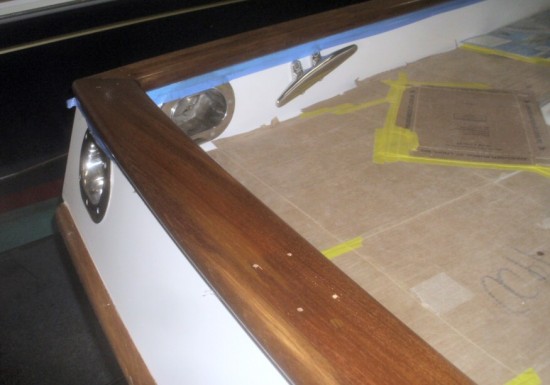 They have now moved over to finishing up the teak decks on the 43 Eastbay. We made sure the new seam rubber had plenty of time to cure — you just can't be too careful since the temperatures dipped quite low over the weekend. It seems to be fine now.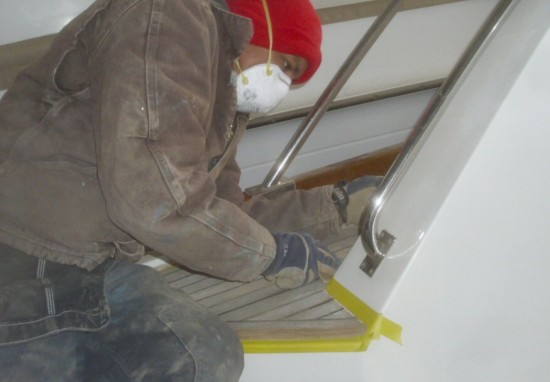 We are replacing a window in a GB42 and have the frame off the boat. To remove the frame you have to scrape the paint away to find the screws. This always seems to leave a shallow in the paint so we fill the scraped back places before reinstalling. This gives a level surface.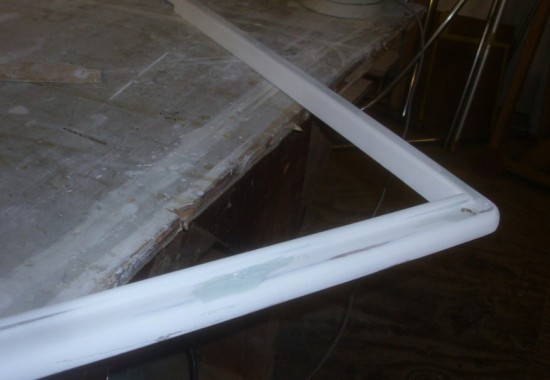 In one of the Eastbay 43's we are replacing the icebox with a better insulated one. Since we are increasing the insulation to 4″ we are have a slightly smaller liner made to fit in the hole to allow space for the extra insulation. Here is the drawing we sent off to the metal fabricators.