I ended up staying the whole day yesterday and am paying for it today. So within the hour I will be out of here – no BS this time! I am doing one of the erratic Tuesday postings since we have the Eastbay project going on. But we did have time to squeeze in one haulout yesterday but had to wait until late afternoon when we had the tide working for us.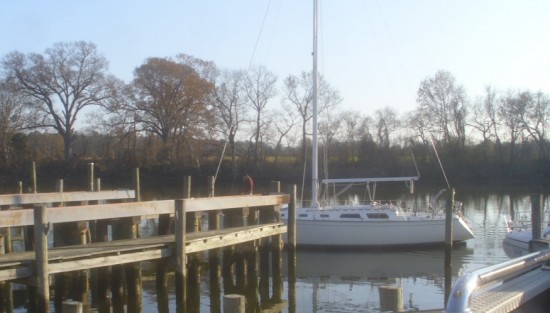 Kevin got time to insert some proper patch material on the transom of the 49. Now this won't crack, shrink or peel!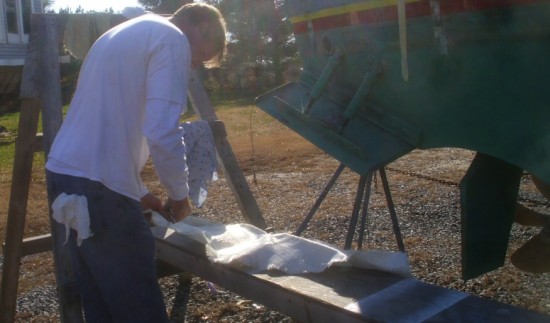 Meanwhile, over on the 38 they are multi-tasking. The kids are polishing the hull. Since this is Awlgrip, you should use a Micro Polish with a foam pad if you really want to polish.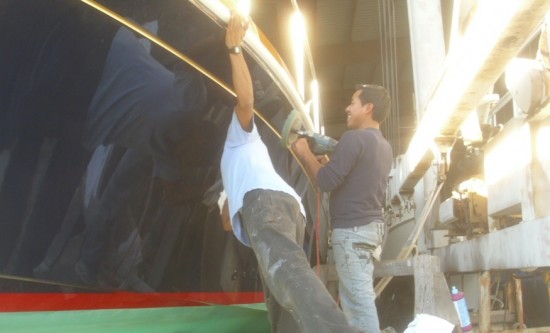 I kept trying to get photos of them servicing the engines but by they 3rd time I went up there, I just went ahead a took a photo of "work in progress".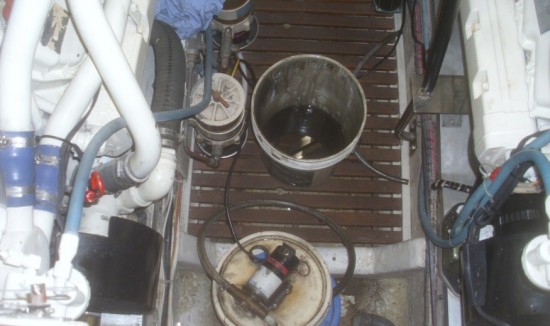 We got the props removed so the boat can sit lower on the trailer – and to avoid damage. They will be stowed aboard for the trip. They shouldn't be needed for this voyage.