The countdown continues to the extra long weekend. We are tracking right on time with the haul outs and winterizing this year. It really helped that folks pulled early for Hurricane Sandy. We don't have free time, but just enough to not get hurt with giving everyone a couple of days off for T-Day.  Plus the weather has been great — if you don't mind a bit of cloudiness. But not real cold and not wet. The bearings finally got in for the small lift and hopefully we can get that lift up and running soon. That's one area where we are running behind — hauling the small boats on the other side of the creek. Of course there is no trailer work and no winterizing so they will move along pretty quickly.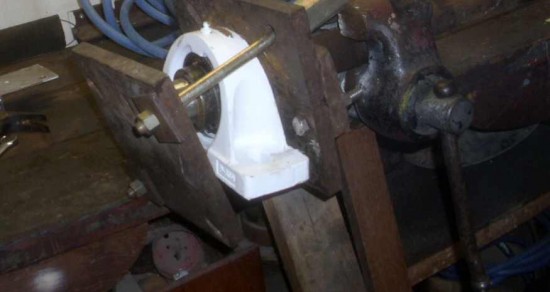 We finally got straight on the boot top of the Navy 44. There was a bit of confusion on the pattern and color but the customer who now has the boat got his color with the existing pattern that was chosen previously. We are glad to have this behind us. We still have to drop the rebuilt engine into this boat over the winter.
We were winterizing a boat yesterday and found a power problem while trying to start the engine. This is what they found on the starting battery — that would cause that sort of problem.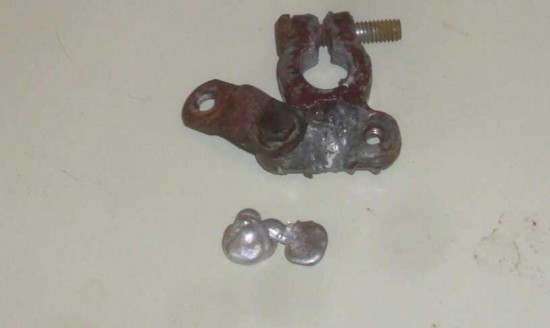 Just for Fun
For all of you traveling for one of the busiest travel times of the year:
httpv://youtu.be/ioMQent_Ca0