Another cold, boring day in Trappe. There is nothing to look forward to for a while except more hauling and winterizing. Each day just blends into the day before with nothing interesting to talk about here in the blog.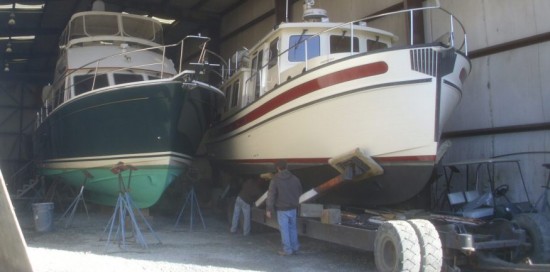 We would like to introduce our new mechanic, Tom Kitchen, who comes with certifications in all sorts of outboard models and also Vacu-flush head systems. To introduce him to you we are offering a
storage special
for inboard/outboard boats. I will also be doing my
Deal 111
this winter with a lot of new ideas. Stay tuned!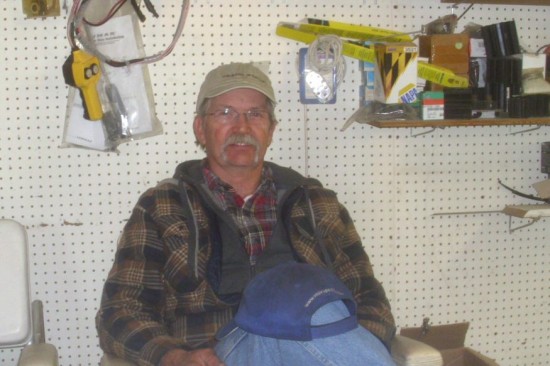 I deleted this from my mail, but John sent it to me to post in the blog. For lack of interesting content I will share it with you.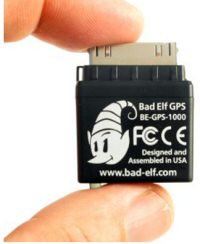 Bad Elf to Launch Accessories to Enable iPod touch, iPhone and iPad with Direct Satellite GPS  – Get digital charts, marine apps on board anywhere.
The Bad Elf GPS (left) plugs into the iPod touch, iPhone and iPad to enable satellite GPS, while the Bad Elf GPS Pro (right) operates independently to wirelessly connect (via Bluetooth®) up to five users who can share real time GPS data – anywhere.
EAST HARTFORD, CONNECTICUT (USA)
– At the 2012 Marine Equipment Trade Show (METS), November 13-15 in Amsterdam, Bad Elf® will introduce the marine industry to the Bad Elf GPS (BE-GPS-1000) and the Bad Elf GPS Pro (BE-GPS-2200), Apple-approved accessories that enable the iPod touch, iPhone and iPad to receive real time GPS data on board via satellite – anywhere in the world. Bad Elf GPS does not rely on cell tower assistance to achieve a lock or to determine position. The Bad Elf units include a high performance satellite receiver and antenna that receive data directly from the GPS satellites. Locking on to up to 15 satellites, a Bad Elf unit supplies GPS data up to 10 times a second that can be accurate to within 9 feet (2.5 meters). This also means users will improve their GPS lock on the water beyond cell phone coverage areas. The Bad Elf GPS plugs into iPod touch, iPhone, or iPad 30-pin connector to enable satellite GPS, while the small and compact handheld Bad Elf GPS Pro operates independently to wirelessly connect (via Bluetooth® wireless technology) up to five users who can share real time GPS data for display on digital charts and a wide range of other compatible marine apps. For more information about the Bad Elf GPS and the Bad Elf GPS Pro, visit 
www.bad-elf.com