Another gorgeous day here in Trappe and we continue on with hauling – 2 more today and one launch. That eats up half our crew now that Willy is not here. The first haul out was a cute little Turney Hermann Schooner. Here is the owner waiting for his haul out.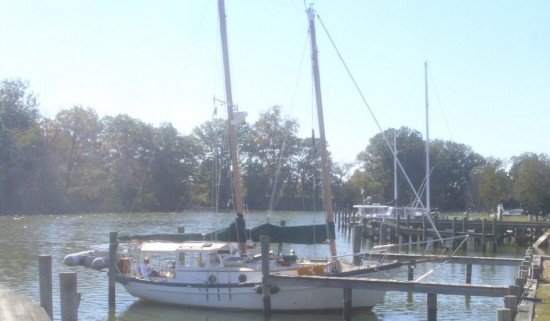 The best part of this haul out is that we didn't need to deal with the tides — it only draws 3 feet.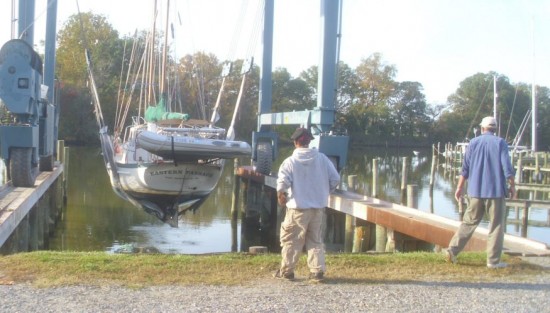 The paint touch up was spot on — despite the customer being convinced we had gotten the wrong color. I never question Kevin's ability to match paint!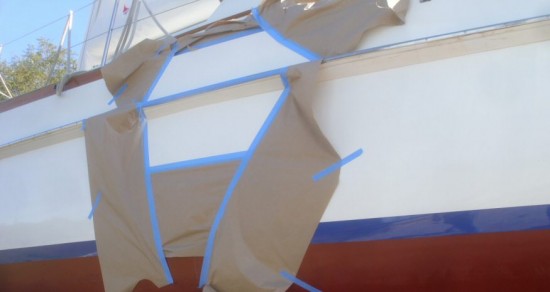 And that boy do get around! He went from that job right to the compounding of a superstructure on an Eastbay 49. The customer was so happy with the job we did on the hull he just HAD to have the superstructure look that good to0.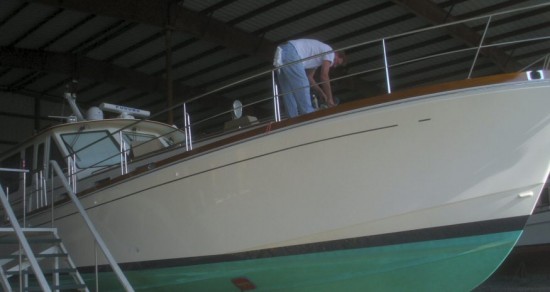 We had a customer over in Oxford who asked us to look at his air conditioning which he reported not working well. As you know, the system relies on sea water to help with the cooling and we found this strainer which has effectively cut off most of the water. The baskets come out for a reason — let's pull them out and clean them occasionally!