Now that I have chatted about the shows with the guys there I found out there are several deals happening, appointments set up for sea trials, new storage clients and new listings to be had. That would be a successful show! One deal was a Grand Banks that we took an offer on that is over in Kent Island. We sent Pat and Rumsey over this morning to do a fuel tank inspection. As you know, fuel tanks can be a deal-breaker. We will transfer all the fuel to one tank and run our video camera down inside the tank to get a good inspection, move fuel to other side to do that tank and then even it back out again.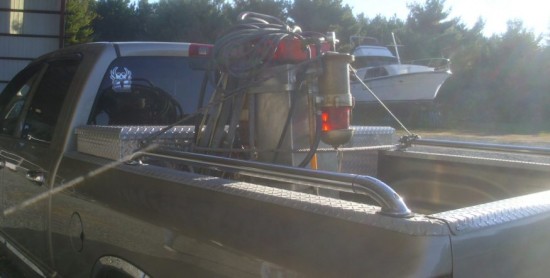 Here at the yard, we are preparing for the onslaught of storage customers which is not that far away. This means getting all the equipment serviced to avoid break downs during the one of the busiest times of the year.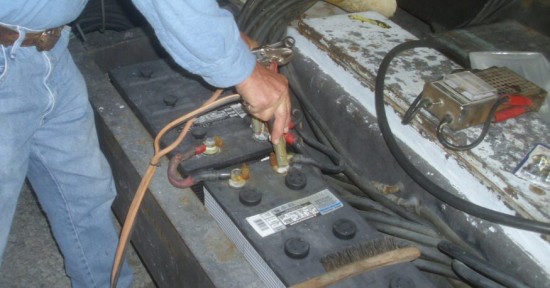 There never seems to be an end to polishing work — we are doing an Eastbay 49 this morning. Sorry, this boat is not for sale and it is SWEET — very nicely kept. If you do want a 49 we do have one in our
brokerage section
.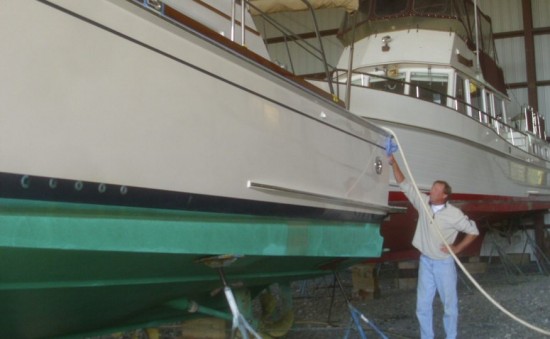 I don't have any photos of the show itself, but Rob sent me a few of the boats arriving and I particularly liked this one of the aforementioned
Eastbay 49
– with Capt. John aboard!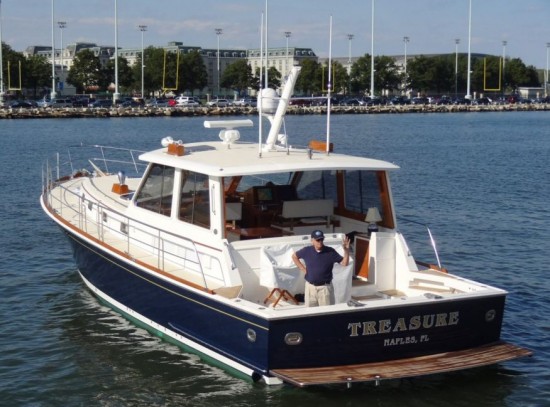 Willy Update
I got an email from Willy this morning and he wasn't lying — he's out there!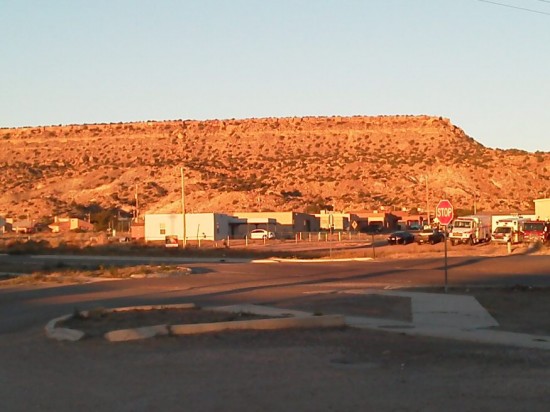 This is a mesa …just across from us at the Dancing Eagle Casino RV Park in Casablanca, New Mexico. We will stay here for the next week,especially as Faith Hill and Tim McGraw will be in concert here….ten bucks! It is Laguna Indian land