The gorgeous weather should stick with us at least until Friday — with rain projected just in time for Trawlerfest! Don't let a little rain deter you from finding a great bargain. We launched two boats headed for the show yesterday and one more to go probably tomorrow morning.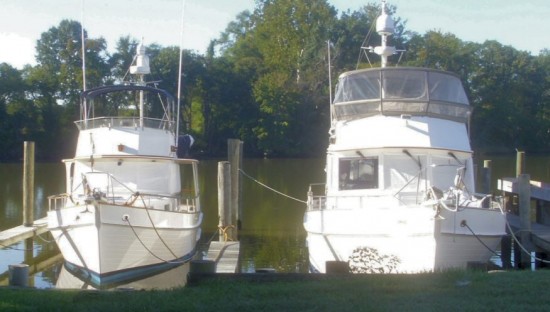 The rail on the Bristol skiff is really starting to look good now. You won't see any real shine for several days but the surface is good and flat and has shine potential.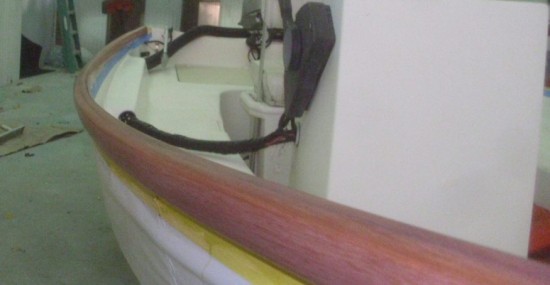 And speaking of  shine, the transom door is headed back over to Oxford to be put on the boat. It looked great but may end  up being a bit shiner than the rest of the cockpit. Of course, we
could
take some of the shine off.
The rest of today and tomorrow will be devoted to getting the 42 ready for the show. There are always a lot of last minute details to attend to. This boat has to look good to sell. Kevin is doing a lot of gelcoat repairs on the aft end of the boat.
We are also touching up the varnish on the interior. You may remember this is the boat we did the veneer work in and varnishing the new veneer made the surrounding varnish look a bit drab.