Another
spring-like
day today. In fact, it looks quite warm for most of the week. I hope this is not a temporary condition. Last spring you may remember we did a double seat on a GB flybridge.  It turned out so nice that Pompanette is considering adding one like it to their product line. Here is a shot of the seat.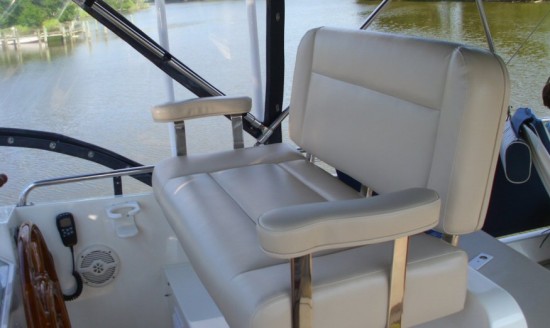 As you can surmise, the seat bases are mounted inside the original seat. The tubes go through the lid. At that time the lids had not been dressed out so there was just a hole. We have now made rings with gaskets that cover the holes.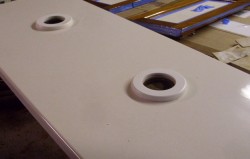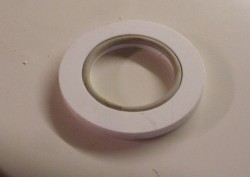 Rumsey went up to take photos of his hose job yesterday. We rerouted the generator hose to avoid kinking. All the 1″ hose in this boat had evidence of dry-rotting. If we spot this we will contact you and replace it. It is too much of a risk to leave bad hose below the water line. If this were my boat, I would ask to have the bilges cleaned!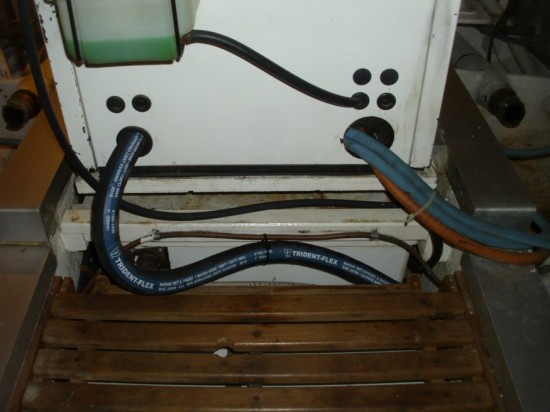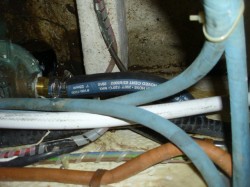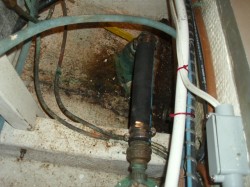 ABYC Awareness
TH-22, Educational Information About Carbon Monoxide, may be downloaded by
clicking here
. This technical information report is free and all boaters are encouraged to read this important document.