Another typical day with a typical summer workload and a typical summer post – from an atypical guy. For some reason the blog took a 400% increase yesterday. That usually means someone just found it and read pretty much all the postings. I hope they enjoyed themselves! They seemed to be starting off the day doing a bit more work to John's old Mercedes. I wonder if he is putting historic tags on that thing?  There's nothing quite like driving an old car with no shoulder belts or air bags and questionable mechanical systems to make you feel like a real man.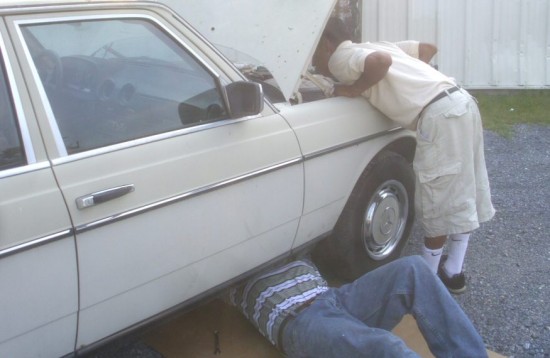 The real task for these guys this morning is to head over to Oxford where we are replacing Grunert refrigerator and freezer with our much preferred Grunert-replacement units. We got the old units out yesterday despite the limited workforce and the new units arrived over here about the time they were wrapped up. That's pretty good timing. I hope someone takes a camera over so I can document a bit of the conversion for you. Our customer with the stuffing box problem was ready to reassemble everything this morning and Willy went out to help get the shaft back in. This is a two person job since you can't line up the key on the inside while pushing the shaft in from the outside.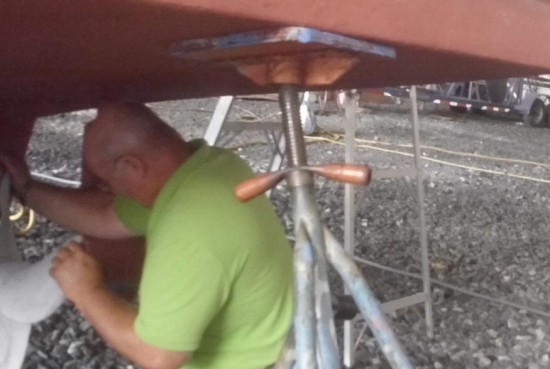 As for the customer who had his boat towed in – he was able to solve the problem without getting the mechanic involved. Thanks to John he learned a  lot about the fuel system in his boat. He did determine there was a "funky" little valve that was not in the owner's manual diagrams which controlled the cross over between the tanks. It had gotten closed somehow and the engine could no longer pull off the port tank. He his going to wire tie this open so it doesn't happen again. He was a happy guy this morning!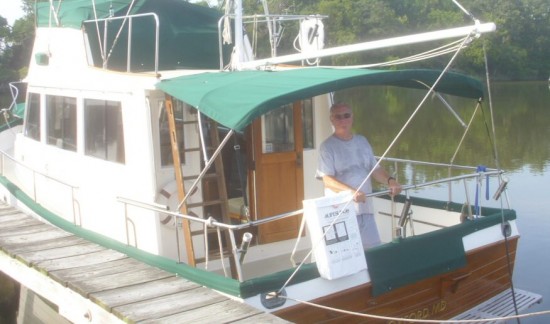 Conspicuously Absent
Yes they are still working on the Legacy but the photos I took in the afternoon look EXACTLY like the photos I took in the morning so I decided to forgo using those.