A bit breezy today but the heat returns before the end of the week. All the big jobs are done and we have some time on our hands to take care of other things that have been neglected during the past several months. One item is a large piece of debris that floated up into one of our slips and got lodged somehow. Since we didn't need the slip at the time it got ignored but now we can try to get that out – although it seemed to be more than a one person job!
We also got the fuel pump put in the Surburban – which meant dropping the fuel tank. This has been parked out front for weeks awaiting the opportunity to free up some labor. The Mercedes was running off a tank yesterday after being dormant for years. That's just scary.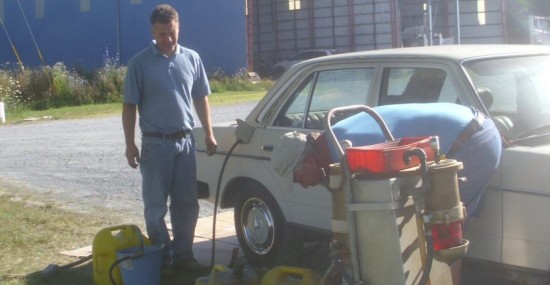 But it's not all fun and games, we do have some actual work going on. We have guys over in Oxford working on several boats. Not quite sure what they are doing until I get the time sheets. They also got the bottom painted on the Islander 38 which completes the current work order. The boat looks good at ground level and I'm sure the owner will be pleased.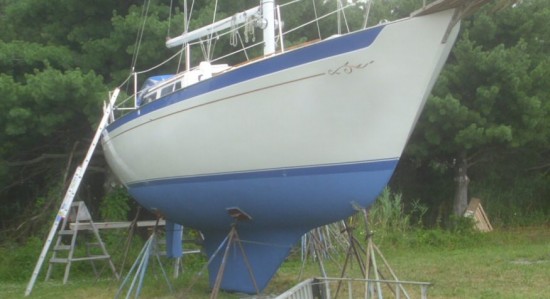 We are also getting a trailer ready for inspection. We can't do the inspections but we can certainly fix your trailer for you!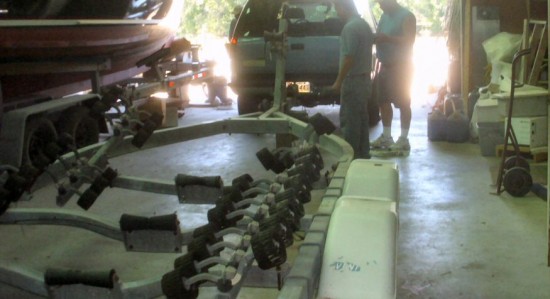 We also decided enough is enough – we're gonna finish those 2 boats in the paint tent this week. This meant we had to put the motor on the Bristol and launch it to strike a water line.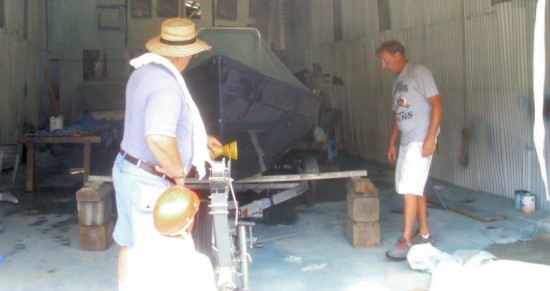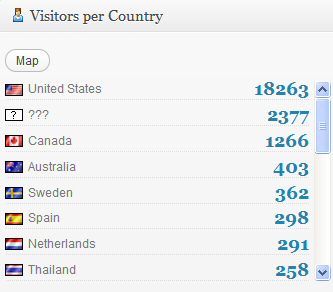 When I tell my friends that I have readers all over the world I think they may think I am exaggerating. Here is the counter from my admin panel. Thank you readers where ever you live!