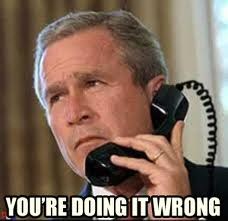 Wrong again! Here I am – not on a day off. That should be tomorrow now – without fail! More stuff just seems to crop up all the time which requires me to be here. Today would have been a perfect day to be off since tomorrow it will be back up into the 90's again after a nice long stretch of cool weather. I'll take a hot day off though. We are trying to get the Albin finished up and in the water this week. That means a lot of reassembly and detail work. This boat is getting more appealing all the time.  Our plan to put in out in front of the Oxford office should be fruitful if it looks good. There is a considerable amount of foot traffic there.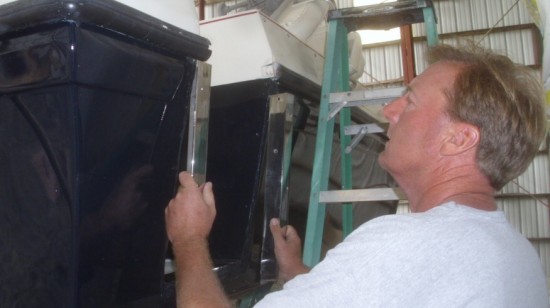 The swim platform was being installed this morning when I was out there. Each bolt hose gets a healthy squirt of caulking.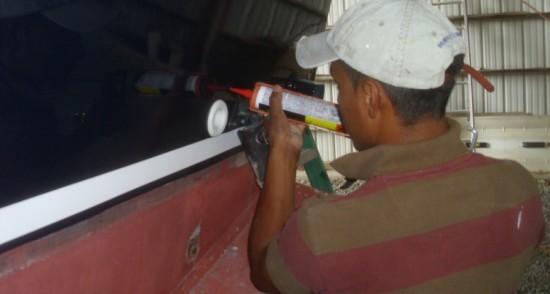 It didn't take long to get the bilges painted now that it was all degreased and fairly clean.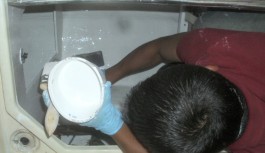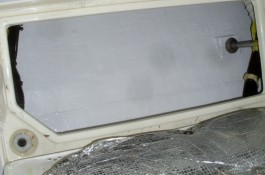 On another Albin, the owner wanted a particular swim ladder that wasn't available. There were brackets mounted on the hull and he wanted a long ladder that would hook into them.  We altered a readily available one to fit into the brackets.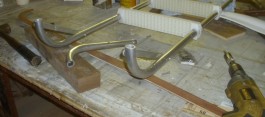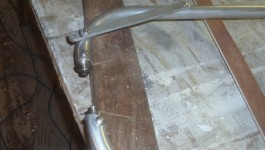 This Grand Banks needs a bit of bottom work before applying a coat of paint. If you see damage like that below, it can wick water up into the laminate. Not so good if your boat is going to survey for a potential survey. Let's seal these areas properly!