I don't think I was paying attention to something, but we actually had snow last night! Totally unexpected on my part. We were getting a bit spoiled with the warmer temperatures and had forgotten that it is actually still winter. Irregardless, everyone one made it in and are hard at it at this point. Kevin had to move out of the open building to continue polishing. He moved to a building with doors to work on a Sabreliner. The varnish job we are working on has serious build up. This is that some of the product that was removed yesterday. (looks like beef jerky!)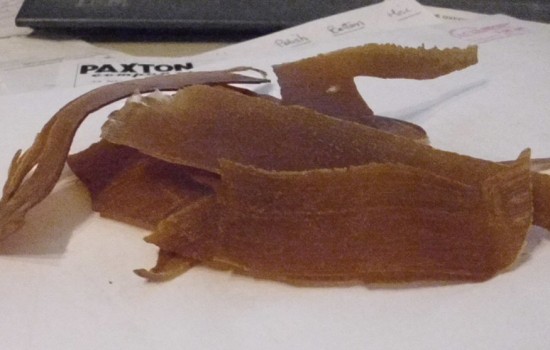 They have started repairing the areas where the stanchions were attached as well. They still have to remove the old varnish but they needed to flatten this area.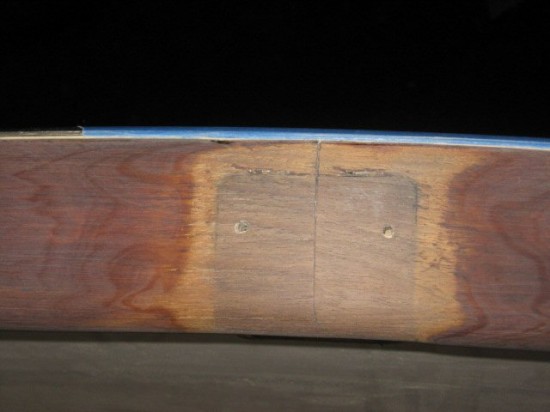 We removed a water heater from another boat. The tank is leaking.  John wanted to get a new tank to put inside the unit. So far Seaward has ignored emails and you can only leave messages since they don't seem to like to answer the phone. We'll see.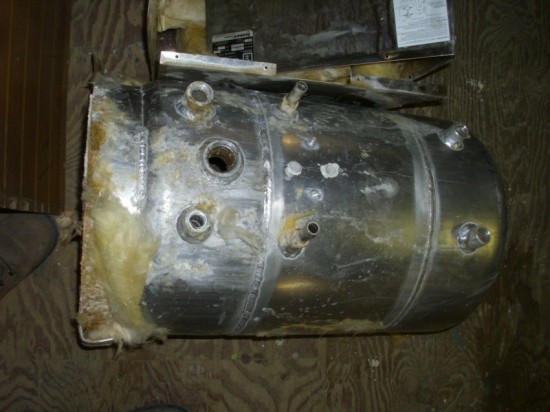 On the window job, there are many steps that need to be followed for a good job. Removing the windows does make a bit of mess to the surrounding areas – and the water damage needs to be fixed before installing the new tracks.
Here is that window with the white part primed. We should have one set of tracks in today.