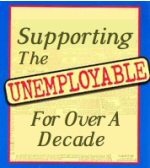 As the vernal weather continues, we have come to grips with the multitude of work that remains. We mostly get bogged down with mechanical work – the cosmetic crew seems to be right where they should be.  We were trying out a new mechanical guy but the place where he came from called him back to work so he may not be staying since he has been driving from Salisbury to work here. The varnish crew is staying right on target with all their jobs. The best part of this crew is that they come right in and go to work – no socializing, no whining, no drama – just plain good work ethics.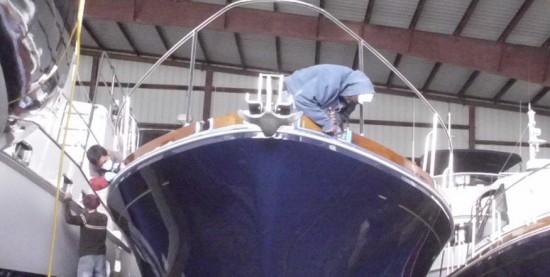 Tank job update – I feel this job
could
be done this week if focus were maintained. The major parts are back in the boat and it is time to get all hoses, wiring and details in motion.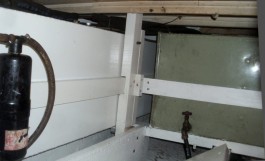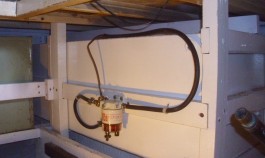 Just a word of caution – if you don't have
GFI receptacles
in the head and galley areas, you will fail an insurance survey. This was part of this job since the tank job was also a part of an insurance survey. It's a quick fix and in most cases a DIY project. This boat happened to have shallow boxes that wouldn't allow a quick swap so we had to change the boxes out.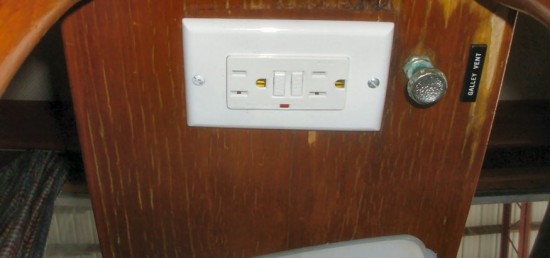 She's a Rainbow
–  Kevin got suited up and jumped right into this project.  This paint was so dry it was easy to sand off.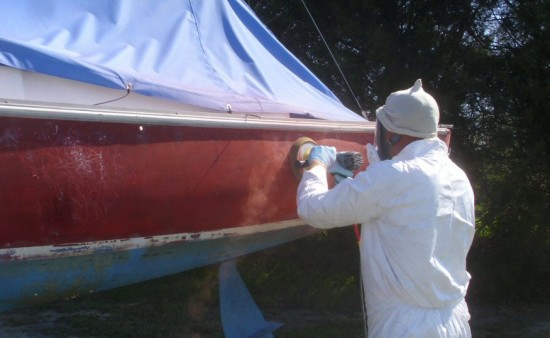 DIY Tips
– If you don't have a firm bite with your screws, just use more – don't worry what kind – they all work!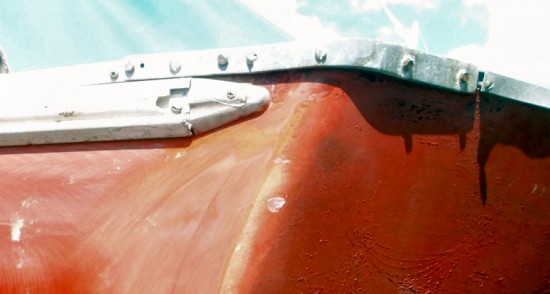 This weather has brought out the owners and we see covers coming off. Heck, we
may
even turn the water back on and commission the heads this week if Willy ever comes back to work.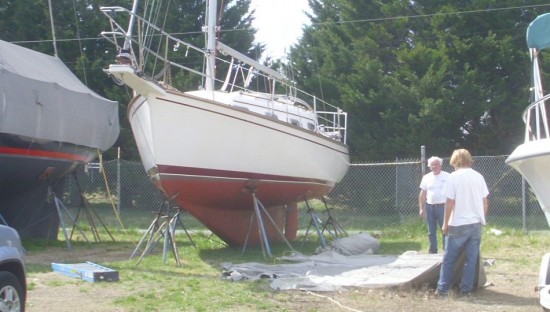 One clever thing I saw out there in sailboat land is this simple little rig to keep crab pots and lines out of the rudder. One word of wisdom from the owner :
"If you've never run aground, you ain't been nowhere"
.