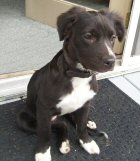 Well John finally got back from Florida so things should be back to (ab)normal today. We have been chasing all the small jobs that normally get forgotten until launch time – just little jobs that don't take much time so have historically been put off until the boat is launched – just when we don't have the time to do them. This should help with spring commissioning. Included in this are impeller and engine zincs. On one boat the customer asked for generator zinc only. I can assume that he did the engines because they were easy to get to, not so easy on this generator. The zinc is way back in here somewhere :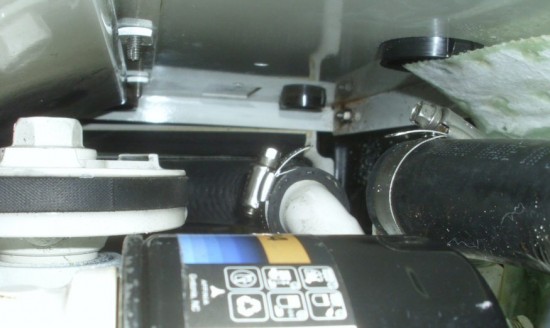 I have mentioned this before, but if you find part of an impeller you really need to find the rest before they end up plugging your heat exchanger. While chasing down the part to this one, we found more than is missing leading us to believe this is not the first time this impeller has deteriorated.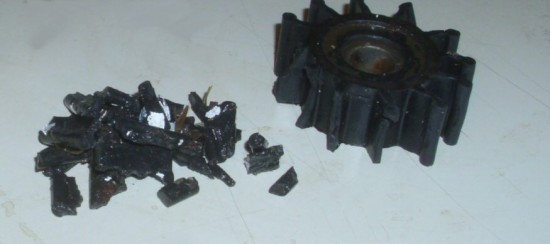 Work on the swim platform was halted this morning when the belt sander turned up missing. It is hard to convince workers to return tools when they are done with them. Yet if you lined everyone up and asked,
no one has ever used that particular tool
. They would probably not be so cavalier with their own tools!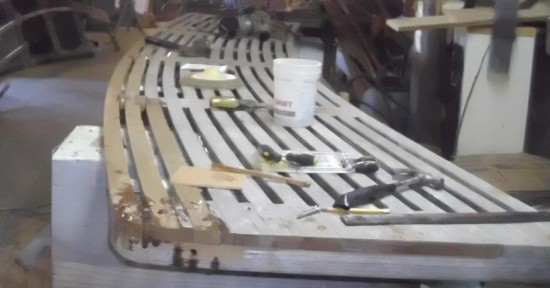 In the end we ended up using a random orbital which, although not as aggressive, did the job. We did move it outside for this sanding as it is quite dusty – plus not so cold out today (but no so warm either!)