What a surprise yesterday – it snowed all day with almost .001″ accumulation. It was nice to look at though.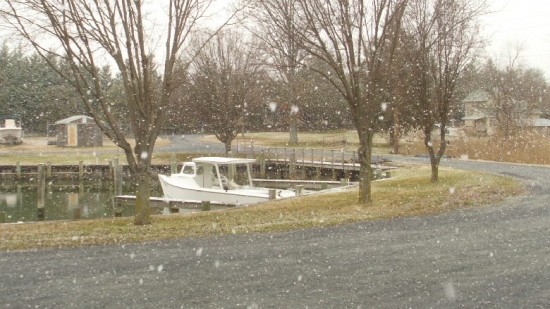 The engine room painting on the deal will be done today and what a difference it makes. Of course it is a bit tight to get in there. After this I would almost spend a couple of hours touching up the rust on the engines – were this my boat.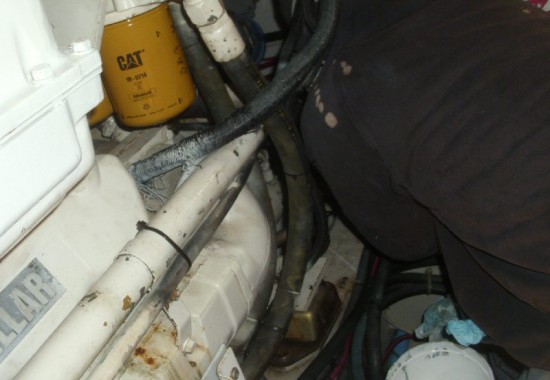 One of the finished areas: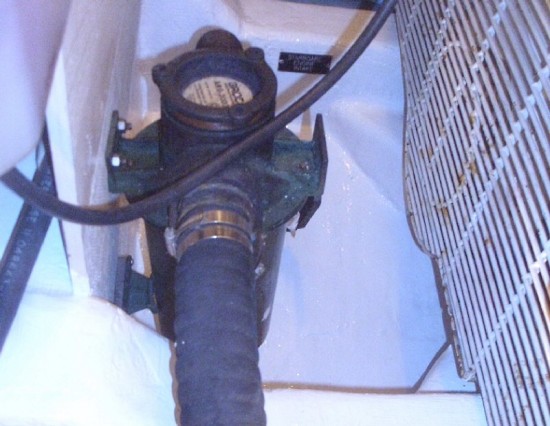 Still haven't figured out what to offer this week but rest assured there will be a deal of some sort! Here is what the inside of the bow thruster well looks like with a few coats of fiberglass on it. Although it is glassed in place, it will need several more layers for optimal strength – especially with the torque of a bow thruster motor!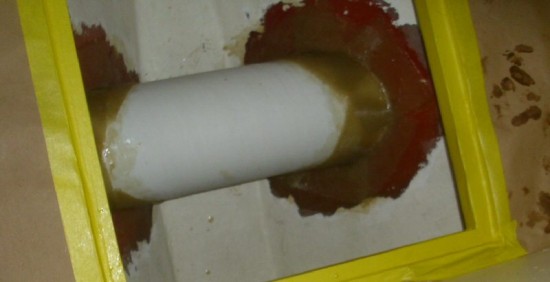 I had a customer who requested that the  wipers be changed – he wasn't wrong!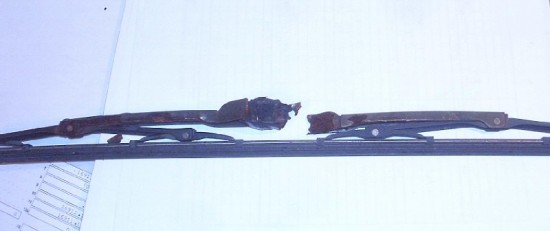 And speaking of wipers, I had a fellow call yesterday with an older GB32 looking for wiper blades. If you have one of the older boats it is extremely hard to find replacement blades at normal marine stores. Do yourself a favor and just replace the arms. We prefer the black ones as they don't need polishing like the stainless ones. And you will be able to buy replacement blades at your local marine store, auto store or even Walmart.