Sorry about missing the blog yesterday. I forgot my camera (again) and got too busy any way. As you may imagine, at this time of year things get a bit hectic. Now boats are coming in every day, like the sailboat showing up first thing that you can just see through the mass of boats now accumulating.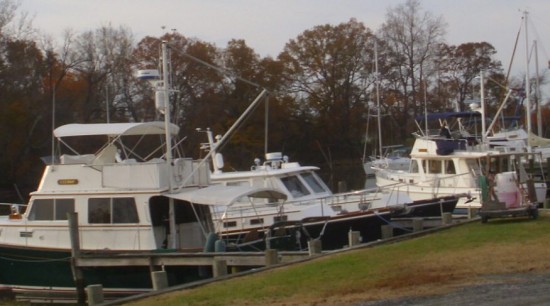 We did have to do a survey haul out on a
HR352
which is under contract in our brokerage department.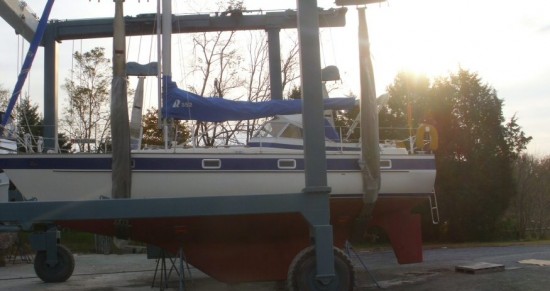 We found another boat at the docks this morning, but I'm not sure it was left here for a haul out.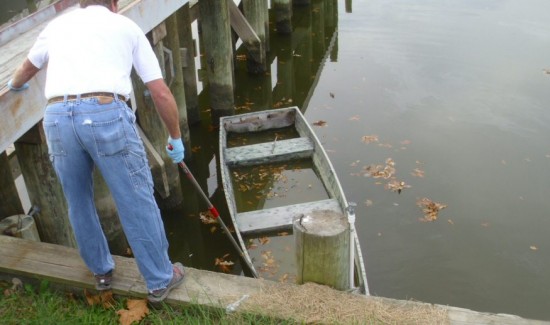 We got the windshield off the Legacy 34 on Friday. There was a lot of cracking on the gelcoat. This was most likely due to the fasteners from the windshield. If you are screwing into gel coat, you need to counter sink the holes to avoid this problem.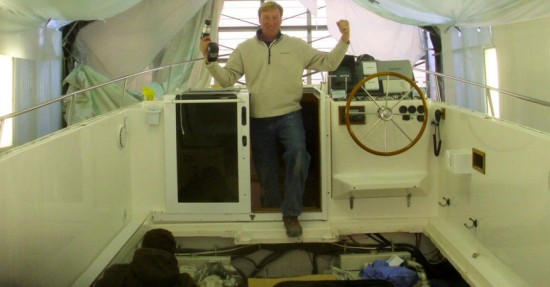 The owner has begun chasing down the blisters in the bottom of the GB 42. Fortunately the surveyor was here to do the survey on the HR352 and did some moisture meter readings to help him out.