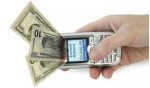 I went off to the dentist yesterday afternoon to have my permanent crown installed. It is amazing how many people live for their cell phones. Almost everybody in the waiting room seemed to be doing something with their phones – maybe texting, playing games, making notes or who knows what. Mine was in it's usual state –
dead battery
. Oh how times have changed! The owners of the 42 are showing up today but aren't planning on leaving until tomorrow which gives us the
whole day to wrap up all the details
.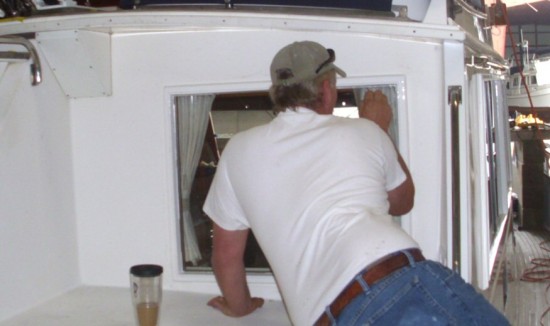 The bottom did get finished yesterday while I was gone. We had to fill in all the spots where the paint had flaked off. The Tie Coat does a good job of this and so we ended up with a
fairly smooth bottom
, although not what we like to see.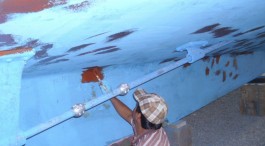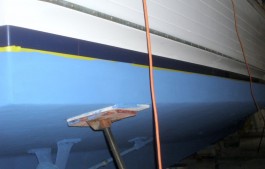 The engine room vents got a coat of
Awlgrip Anti-Corrosive primer
in the morning and the regular 545 in the afternoon. If we get the top coat on today we can install them on the boat first thing in the morning.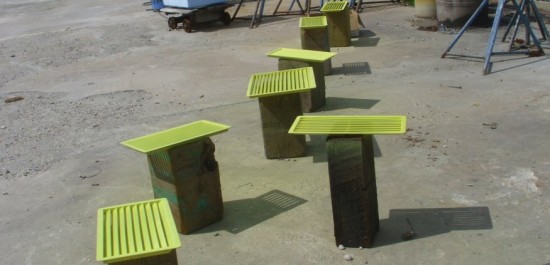 John's Shields bottom is also being painted this morning to achieve that "
race winning
" smoothness. They were covering the boat when I made my rounds a few minutes ago.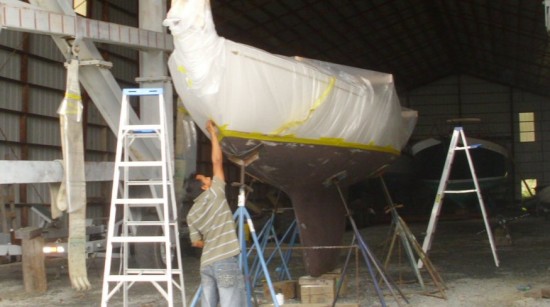 Since Kevin missed so much time last week with back problems, he needs to
ease back into the work day
.