We are getting new storage inquiries every day at this point. We want to make sure we are able to service our regular clients first so if you haven't received a storage contract yet, please contact me and I'll make sure you are on the list. It's hard to believe it is getting to be that time already but it is! Today's posting is all about the paint job as it got unveiled this morning. I tried to get some working shots but it was just too toxic out there.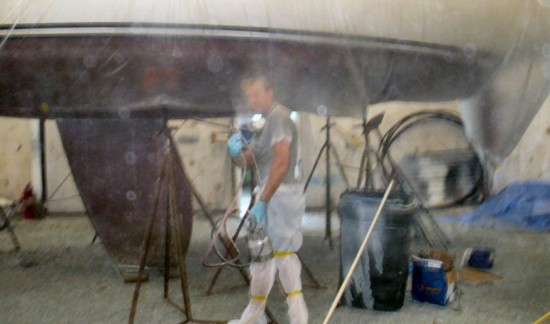 I was able to capture just one shot before getting a slight amount of brain damage from the fumes (no joke – it will do that!)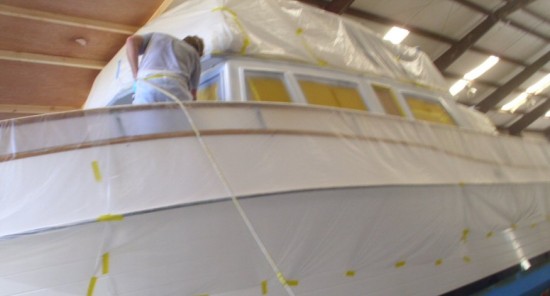 The small parts looked pretty good after the first coat…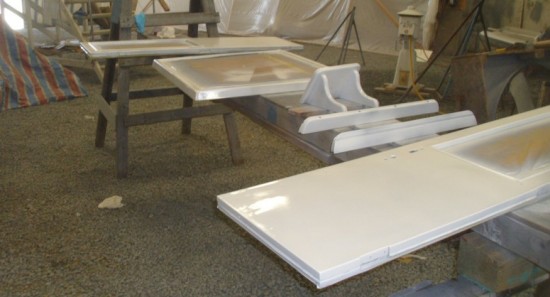 And don't the tinted windows look nice against the new paint. I will go up later and get a photo of how nice the window frames look painted as a single unit with the cabinsides.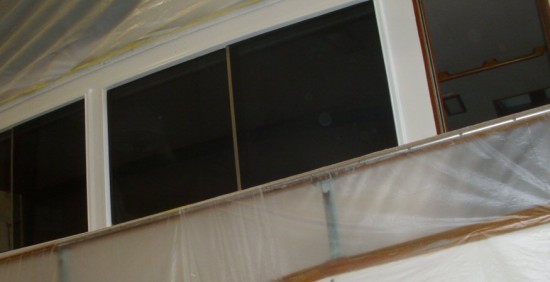 And here was the unveiling…