It is a boring day photo wise.
I can only show so many pictures of window frames and boat bottoms
without boring everyone to tears. I am working on boat listings and other projects which preclude me from investigating whatever may be going on between. Suffice it to say that today's blog will be boring! We began epoxy coating the window frames yesterday. We want the epoxy to soak into the wood so we thinned the epoxy by about 5% which, according to the manual, changes the viscosity to 60%. We did find that it is easy to sand this smooth but edges are a problem as it is quite easy to sand right through.
Without the penetration
though, it is not going to have the desired effect.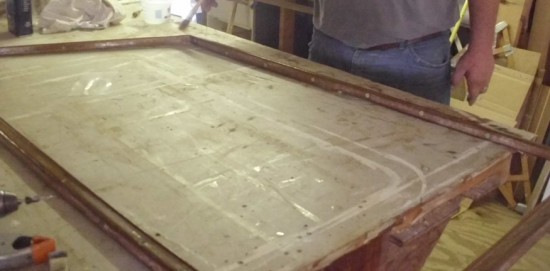 Another project on this boat is swapping out the electric stove for a propane one. It is nice to be able to cook dinner without starting the generator!
Kevin got the bottom ground back to solid surface. He did find another void so he went
a bit further than originally planned
to get past that point.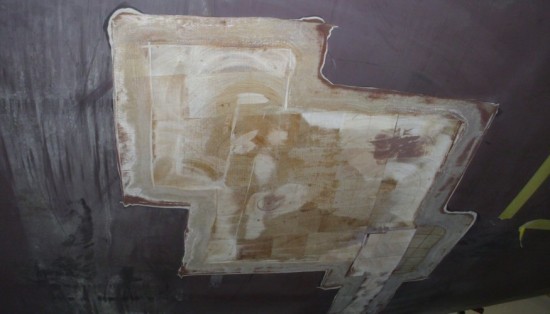 We are also doing a bit of rudder repair on this boat where there is some shattering in the glass.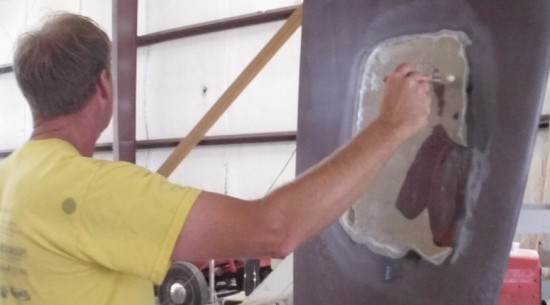 We are dabbling with the Charter business now. If you are reading this blog because
you would like to own a Grand Banks
, you can actually try one out by
chartering this GB42 Motoryacht
.  It's a great opportunity to find out if a GB is the boat for you or just to have some fun!